Turkish News Agency
Anadolu
reports on the clashes of the Turkish security forces with representatives of the armed wing of the PKK (Workers' Party of Kurdistan), which in Turkey is considered a terrorist organization. The clash occurred in the province of Hakkari.
In the area of ​​the village of Cukurcija, a column of Turkish military, who were moving towards the province of Van, was struck with a rocket attack, after which shelling from an automatic and, as the Turkish media write, "long-barred"
weapons
. According to preliminary data, one Turkish soldier was killed, at least four more were injured of varying degrees of severity. Under difficult conditions, they were evacuated and then transported to a local military hospital.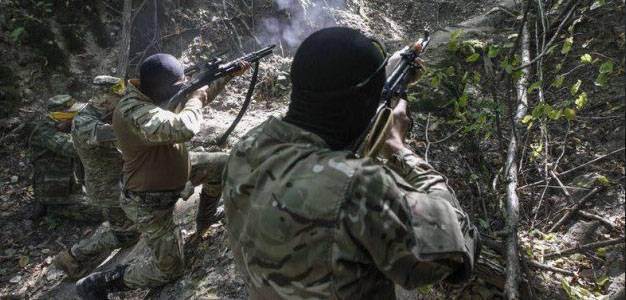 It is known that the fight started around 23: 00 local time. From the Turkish side, the soldiers of the 2-th brigade of the border troops of Turkey participated in it. The death toll from the Kurdish side is not reported.
Recall that Erdogan previously actually refused to truce with the Kurdistan Workers' Party, which operated for several years. As a result, both the Turkish security forces and the civilian population continue to die in the country's territories, where the operation of the Turkish security forces is not de facto curtailed.