The Secretary General of the North Atlantic military bloc announced the completion of the operation to transfer NATO forces to the East. This Stoltenberg said during his visit to Latvia. The NATO Secretary General arrived at the Latvian training ground in Adazhi (a few kilometers from Riga) and declared to the military bloc of the military bloc that "the promise to protect NATO allies is clearly fulfilled."
Stoltenberg quotes radio station
Deutsche Welle
:
We protect our alliance, react to aggression in order to preserve peace.
The statement about "saving the alliance" and "preserving peace" from the mouth of the head of the structure that destroyed the world from Europe to the Middle East looks like another hypocrisy, to which, by and large, many have become accustomed.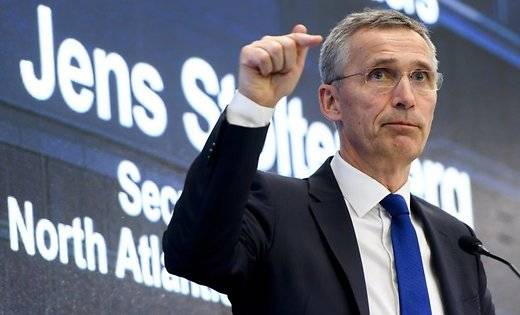 At this, Stoltenberg's hypocrisy did not stop, and he stated that NATO was ready to "build relations with Russia on the basis of finding ways for a pragmatic dialogue." This is against the background of what Stoltenberg has just called Russia "the aggressor."
Recall that on the eve of Adazhi, the combined NATO battalion, which today heads the Canadian command, began its official functioning. The number of units around 1,2 thousands of troops. And it is precisely these NATO servicemen that expose as "security guarantors on the eastern frontiers."