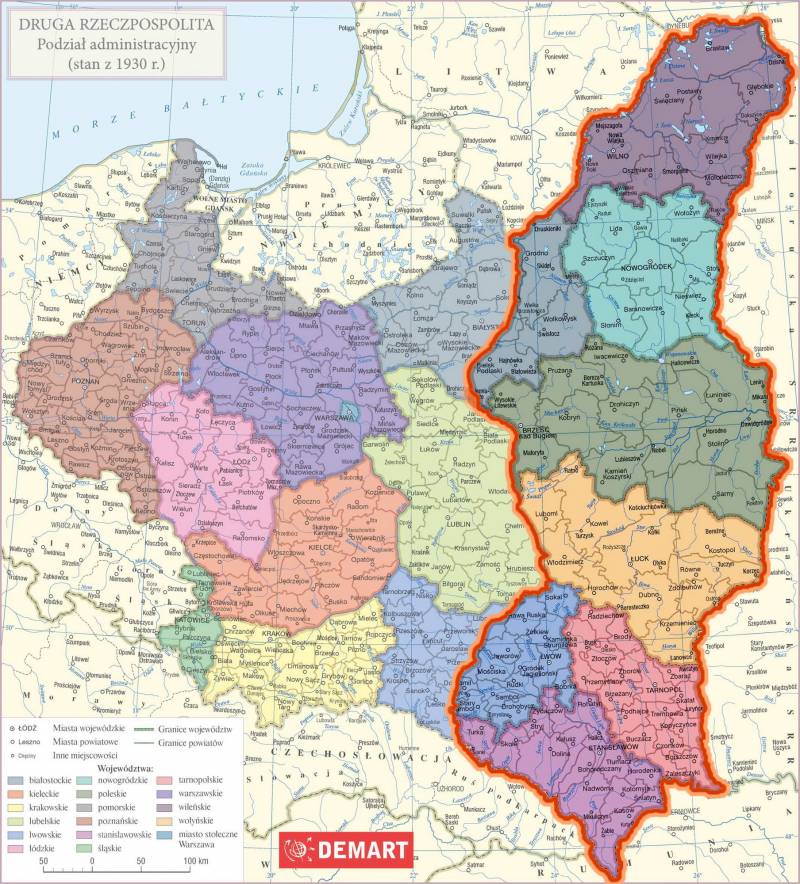 "And experience, son of difficult mistakes ..."
A.S. Pushkin"The border is an imaginary line between two states, separating the imaginary rights of one from the imaginary rights of another."
Ambrose Beers
What is the strength of the diplomatic school? As is known, the creation of sensible cavalry from scratch takes about a hundred years. Something like we have with diplomacy. A powerful diplomatic service is created by generations. It is impossible to create it at once. It seems that everything is simple: these countries are our friends, we are friends with them (we smile, we drink vodka, we give preferences); those countries are our enemies, we do not greet them, step on their feet; and in - oh, those countries are incomprehensible neutrals, what is wasting time on them?
In fact, everything is much more complicated and dangerous, and when we see, for example, Mr. Lavrov, who is talking pleasantly with Mr. Kerry, there is nothing to be touched: this is war. True, in its diplomatic version. Diplomacy is not a completely empty talking room, diplomacy is a means of survival for any state. And if in wartime there are periods of peace, then diplomats are deprived of such luxury. They fight constantly. But we must be able to fight. However, this does not always work and not at all.
In essence, diplomacy is a definite analogue of what is commonly called in everyday life "legal support". That is, your company is only then and so much yours, when and how much you can protect it. The same is largely true of diplomatic relations. To defend the interests of the state in the external arena
constantly
otherwise you will simply be "eaten." Diplomacy is an area where every word you say can be used against you. And it will be used against you if you blurted out something extra (remember Khrushchev and the Kuriles).
That is why a diplomat is a person who can expressively remain silent in five languages. And now the era of "decommunization" in Ukraine burst out, and then monuments to Lenin flew to the earth. And now began to close factories and factories. All this is known, but there is another interesting facet of "decommunization" - foreign policy. Ukraine is a product of Soviet power. And its industry, and its infrastructure, and its borders. The most offensive is that those very borders are also a product of Soviet power.
Here, as it were, ideology suddenly faces political and even property issues. And ideology is definitely winning! How could it be otherwise? The recognition of Soviet power / Stalin as criminal, as well as the recognition as criminal of their actions had many unexpected consequences for Ukraine. As they say, before making any statements - consult with a lawyer. Your rash phrases can cost you dearly.
The approach of the new Ukrainian dominion was very childish and very naive: there are bad, nasty and dishonest Russians; and there is the holy West, who loves all Ukrainians very much and who can be trusted with the word ... Therefore, the process of "de-communization" gained incredible momentum and could not be stopped in time. For reference, the western borders of Ukraine, Belarus, and Lithuania are the consequences of the very same act of coercion "Molotov-Ribbentrop" and in general of Stalin's "frontier creativity".
And so the comrades Ukrainians decided to "overthrow" everything. What bold, and most importantly, honest people ... Here it is necessary to identify the following points: first, someone will certainly cry out - it was all a long time and not true! So international treaties often do not have a statute of limitations. And they remain in force until a new agreement is concluded. Thus, the rejection of the criminal Stalinist heritage is very painful for Ukraine. First of all - geographically. The same lands that Stalin took from Romania, Hungary and Poland are now included in the "Square".
So, nobody used to twitch before? So who would "flinch" during the USSR? Where did you see the crazy? But the USSR is no more. This is what the broad Ukrainians cannot understand, that it was the Soviet divisions that defended the western borders of Ukraine, and not some abstract "international law". They have yet to face this. After 1991, the Poles, step by step, began to recall the "former glory" of the Commonwealth. We somehow don't see Poland as an aggressor, because it looked frankly pale against the background of the Russian and German empires.
But Ukraine today is not the USSR or even the Ukrainian SSR. Ukraine today is something completely different. The country is of a completely different level and with completely different geopolitical possibilities (or rather, their absence). For such a "country" and the Pole is terrible. Moreover, this country recognized at the state level that its western territories were obtained illegally. Ukraine recognized this. Officially.
Well, then someone will scream: and what are Polish
Tanks
will come to Lviv tomorrow? They won't come tomorrow. And the day after tomorrow too. But a start has been made. The first small step in this direction is made. And done voluntarily. Absolutely. As the unforgettable Mikhail Sergeyevich said: "The process has begun!". And you didn't lie, you rascal.
A person's life is measured in years, so many things are not so relevant to him. States tend to live longer, much longer. But today
история
accelerated, and already the current generation of Ukrainians can see the results of the very new foreign policy. The trouble with the Ukrainians was that there were so many things there: industry, energy, the defense industry were closely tied to Russia.
Break with Russia meant their liquidation. But moreover, the borders of Ukraine were also very closely tied to Russia. Almost everything, oddly enough. And the designation of Russian as the main enemies also had quite serious geopolitical consequences. Yes, bad Stalin took certain pieces of land from good Europe and incorporated them into the Ukrainian SSR, and even the most unfortunate Poles deported from its territory.
Actually, this is all quite a controversial historical moment and, oddly enough, a powerful "spiritual bond" between Ukrainians and Russians. In this question, both nations are interested to stick together (paradox, yes?). But the Ukrainians decided otherwise. Although they need these "braces" much more. Ukraine is a piece of territory of the Republic of Ingushetia / USSR ... and even kill the wall. And Ukraine inherited all territorial squabbles with Europe with a machine gun.
No, I have already said that tomorrow Polish tanks will not come to Lviv. Well said the same. And the Hungarian special forces in Mukachevo can not yet wait. But this is still ... In principle, if adequate politicians were sitting in Kiev, then, understanding the "features" of the state genesis of "the land of great ukrov," they would try to be friends with Moscow. Just for reasons of national security and territorial integrity. But where to get adequate politicians in Kiev?
Ukraine is a truly paradoxical state, where everything, literally everything, starting from nuclear energy, ending with air defense and state borders, was tightly tied to Russia. As the same state. ideology Ukrainians have chosen Russophobia. Do you say Homo Sapiens Sapiens? Maybe Homo, but not the fact that Sapiens. Here it was not love / hate, but just
cold commercial calculation
. The western borders of Ukraine are controversial (if, of course, the imperial army is not behind them). Ukrainians for Europe are the same Russians, that is, second-rate people and Europe in any territorial dispute will be together against Ukraine. A vivid example is the gas fields around the Serpentine.
"Ukropolitiki" somehow did not really calculate the long-running consequences of the break with Russia. They are not very strong in geopolitical issues. Ukrainians cynically use the heritage of the USSR, but categorically reject its principles and values. An unexpected consequence is the very "gangway of the cresses." Mina showed up where she was never expected ... The trouble is that today Nezalezhnaya is a typical failed state. A state without a future and without resources. And Poland is just on the rise. And with Russia, Ukraine's relations are completely spoiled.
I would not say that the idea of ​​returning the lost to Poland is completely absurd. Moreover, even today Russia treats this very favorably. If you want to speak for the United States, the United States is weakening every year and more and more plunges into its own problems. The Ukrainian crisis proved it: they could still make a coup, but they no longer have peace in Ukraine. Ukrainians allocate some funny millions.
America is no longer a cake, sadly. The situation with the crisis of the EU is well known to everyone, as well as the hard floats between Warsaw and Berlin. So the "Great and Awful West" is increasingly slipping into its own ... problems. Against the background of the Donbass / Crimea of ​​Russia, the topic of similar Creses is not indifferent. Oddly enough - here in Moscow and Warsaw there is a point of contact.
The idea of ​​Poland to hijack all of Ukraine (even if as a satellite) is unrealistic, but some territorial motions may take place. Just because there will be no one to seriously oppose them. If someone didn't understand, the "revolution of gidnosti" had one, not quite obvious result: Russia, in the matter of "similar creases," changed its point of view by 180 degrees. It was clearly stated that the problem of the territorial integrity of Ukraine is only a problem of Ukraine, but not of Russia ... And why do you think that this concerns
only Crimea
?
Many people underestimate the Putin-Lavrovsk diplomacy. Ostensibly too toothless ... Not a fact. You just need to take a closer look at her, and much will become clear. This statement of "territorial integrity" (for the one who owns the issue) is a terrible force. Russia fought off the future "Ukrainian" lands from Turkey, Poland and other various ... There can be many complaints in general. Territorial. In fact, all of Ukraine is one big "territorial claim".
As long as Russia was behind this muddy territorial entity "Ukraine Country", everything was quietly noble. But times are changing. And we have a large piece of interesting land in the center of Europe with a very weak state power. That is, as if all the earth on the planet has long been divided (they no longer do it!), And then suddenly Ukraine ... I wonder? Interesting! And the Poles, and Hungarians, and Romanians ...
Once again: Ukraine with Russian military cover and economic support is one thing. Ukraine itself is something completely different. Before the "revolution of gidnosti", all these "gangways" were idle talk about anything. Dream about one thing, dream about another ... But in the last three years the situation is beginning to change. Poland is a member of NATO and the EU (Ukraine will not be taken either there or there). Poland is the preferred partner of the United States. Ukraine is nobody and nothing in the world political arena. The new US president simply refused to seriously contact the leadership of Ukraine. Yes, and with Russia, Ukraine completely quarreled ...
So they are reckless. In the center of Europe and with such a territory ... even had a row with Putin. The "new democracies" simply have such an illusion that the state and its economy live on their own - only they are rudders. Yes, Ukraine felt rather well within the framework of the USSR, and some crazy Ukrainian politicians had the impression that this was because Ukraine was so magical.
Now they have gained the experience of independent government. And this experience is already becoming fatal for Ukraine. Investment, infrastructure, industry and the military component (as well as the diplomatic one!) Have been provided by Russia for centuries. Therefore, some in the republics had the wrong impression that this was happening by itself. Moreover, since Russia is "bad", then it makes it all bad: the roads are bad, and the factories and universities. And the policy is bad, which is typical.
And so they themselves took the steering wheel (with both paws!). And, strictly speaking, for a quarter of a century, Ukraine was killed to zero. You just have to stupidly analyze exactly the difference achieved for 25 years (and not shout that so far so good!), And you also need to turn off emotions and moralism. Just compare the USSR-91 and Ukraine-2017. And as if there is a question about the division of territories
former Ukraine
. Approximately as with Rzecz Pospolita at the end of the XVIIIth century.
At the same time, Ukraine's political position is somehow even worse: Poland had very good diplomacy ... and the diplomats were on the same level. For a while, it saved her. You see, professional diplomats are not pompous, inflated talkers on their salaries. This is a team of professional lawyers in the service of mega-corporations. Without them, any country is defenseless.
So Ukraine didn't have these diplomats. Basically. Professional, competent politicians too. Not honest and "loving simple peasants", but professional ones. That is, those "leaders" who ruled Ukraine did not even have an idea of ​​what kind of country it was. They did not even think about legal issues. On the "property rights", so to speak.
A burned professional lawyer will never tell the oath of the truth or what he likes. He will say only what is necessary. Emotions and personal tastes / preferences here can not play any role. But Ukrainian polittusovka struck in the emotions: there is a good West / Poland and bad Russia / USSR / RI.
People somehow did not think about the issue of boundaries. About how and who spent these very borders. But in the west of Ukraine they had a "criminal Stalinist regime." But you can't just recognize Stalin / Lenin as criminals, and keep the borders they have drawn. Saint Bandera did not draw any borders, which is typical.
The most cheerful that Poland convinced both Ukraine and Lithuania to recognize the Molotov-Ribbentropp Pact criminal. What besides emotional has quite a political and territorial consequences. Not at once, gentlemen, not at once. Just somehow it is smoothly forgotten that the existing borders were held with a hard hand by a superpower, which is no longer there. And the "offended neighbors" remained. It is with great difficulty that such things are perceived. The hen pecks at the grain. At first, they were asked to simply admit this criminal fact from the history of the disgusting USSR. Then the question of restitution gradually rises ... But not all at once: gradually and step by step.
The funny thing is that, given today's political realities, even Russia can in principle recognize the "incomplete and incomplete justice of the Molotov-Ribbentropp Pact." And to someone in Eastern Europe, it will sharply "go up the hell". And today's Russia has no territories derived under this pact ... But then other states have them ... But why should Russia decide
others
geopolitical problems? Why do we need extra smut? We have enough of our own: for example, with the Crimea, or with the Kuriles ... Does someone help us in solving these issues? Not? And why should we engage in geopolitical charity?
These same territories are present in Ukraine, Lithuania, Belarus. None of these countries wish to associate themselves with the "Stalinist criminal regime." In all three "rapprochement with civilized Europe" is a national idea ... So come closer ... as deeply as possible.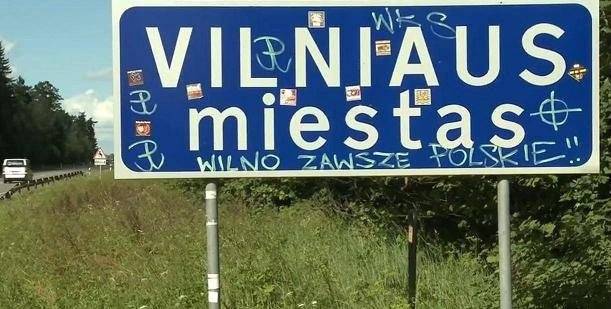 The main problem of Eastern European leaders is a low level of education: they don't teach devils history. How did Dalia Grybauskaite say there: "We had bad relations with Russia (before its arrival), but they will be even worse"? This naive Lithuanian girl and does not represent
as far as
they can be bad ... and without any tanks. And not only with the Russians. How did Alexander Lukashenko say in a conversation with Poroshenko: "is the golden land among the Belarusians and the Ukrainians?" The fact that the "gold", the Poles will not argue, but about that
whose
she, they have a special opinion. Do not believe? And you ask! You are there closer to Europe. No, you go to a simple pub in Krakow, where Polish nationalists gather ... and ask. Just run afterwards ... quickly.
Russia? And what does Russia have to do with it? If anything, Kaliningrad went to Russia by no means on this "criminal" pact. The Germans even prudently "threw off" the lands received by the pact as early as 45 ... Feel that
as
is everything spinning? And the Soviet Union is no more and for a long time. And neither Ukraine, nor Belarus, nor Lithuania has a powerful modern army. Poland, oddly enough, has it ...
How do Belarusians sometimes write there: "Putin's regime squeezed Crimea in a gopnic way?" So in 1939, the Stalinist-navy vesty regime in Gopnico squeezed Eastern Poland. And there are people who remember this and are ready to remind the Belarusians. And the state border is just a conditional line. So, the "fights" (according to the apt expression of the leader of the Republic of Belarus) in Eastern Europe may just begin ...
Russia? And what does Russia have to do with it? Russia will just protect
their
and only their own interests, but no one else. And they need to be defended: the same Parshin, who wrote "Why Russia is not America," said this directly at the end of 90's: "Why do Moscow intellectuals believe that they own the resources of Siberia and the Far East? There are countries that are ready to put this question, and very hard. No army - no resources. "Somehow he put it that way. As for the intellectuals, it was a double (triple ...) irony, if someone did not understand.
But it concerns not only Russia, Ukraine and Belarus.
also
concerns. After 1991, Yugoslavia was not only destroyed, but Czechoslovakia was also divided into 2 countries. And Azerbaijan has lost a lot ... What did you think? For some reason everyone, literally everyone, thinks that it concerns someone else, but not him. Syria, by the way, also possessed sovereignty and territorial integrity. Like Iraq.
Just for a very long time there was the USSR, then the same Ukraine was covered by Russia, not ready to revise the borders in Eastern Europe. But in February 2014 of the year
a lot of things
has changed. And people usually pay attention to something momentary, something loud, beautiful ... like Saakashvili, chewing a tie / hiding from the Russian
aviation
. But much (much!) More important things often go unnoticed. So, after Crimea, Russia's position is simple to disgrace: the territorial integrity of Ukraine is its and only its problem (not ours). And the process began: the Verkhovna Rada recognized the Molotov-Ribbentrop Pact as criminal ... What will happen in 10 years? In 20?
And no one scares anyone: the USSR was gone / had a row with Russia, and there was no industry / economy in Ukraine. With territorial integrity - the same cholera. Today, Russia and Ukraine have "no" relations and Moscow is not obliged to Kiev. Solve this question "separately"? What are you for "people with mental disabilities" hold? For defectives? That is, Russia today has the full moral right to
любые
statements on Lviv / Ternopil. Moreover, it is so tolerant and so "in a European way" - to repent of Stalin's crimes.
And then our Ukrainian friends, creating problems for Russia, love to be ironic and have fun about it. Well, the last one who laughs is a good laugh. And yes, this question touches Lithuania with its "Polish-Belarusian" capital Vilna, and, oddly enough, the "golden land" of Belarus.
What about "suicide". RB did not recognize, does not recognize and does not recognize the territorial integrity of the Russian Federation. Just a dry legal fact. Belarusians also like to declare to their Western partners that "they have no imperial ambitions". The whole trouble is that the territory of Belarus itself is the result of the very "imperial ambitions" (Russia has fought for this "golden land" for centuries). And there are people on this planet who remember this very well and are not going to forget. Once again: the state border is a kind of abstract line, if only the state itself "with tanks and diplomats" does not stand behind it. And "the fairest thing in the galaxy is international law" - this is so, fools to deceive.
Today there are no "general principles" outside the framework of specific political agreements (which are also not always respected) ... But about "internationally recognized borders" - feel free to contact the World League for Sexual Reforms ...