There are reports from Latvia about another obscurantism (it is difficult to find another word) of the so-called Center of the State Language (CST). Local newspaper
Kurzemes Vards
reports that the representatives of the said Center have decided to fine the director of one of the schools of the city of Liepaja.
The protocol regarding the director of the educational organization was drawn up on the basis that he "did not provide a translation into the state language of graduation events for students of 9 classes".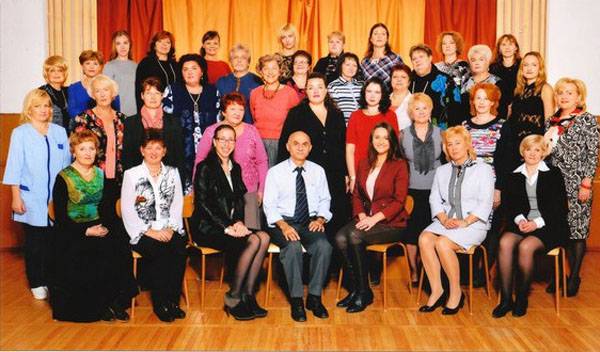 Pupils of the school and teaching staff report that at first the director delivered (as required by the Center of the State Language) a welcoming speech in Latvian. Then they began to use the Russian language, since not all students understood Latvian. At the same time, due to the state of health, the deputy director could not attend the event, which should (on the basis of, again, the CGN requirements) translate from Russian into Latvian everything that was said at the ceremony. In Liepaja, they are puzzled as to why it was necessary to translate from Russian to Latvian or vice versa, since no one was to be translated into Latvian, plus - leading a graduation ceremony in Latvian led to the fact that not everyone understood what was going on speech
As a result, the CCG found the main violator of Latvian legislation. And in this case it turned out to be the director, who now has to pay a fine and in the future hold events exclusively in Latvian, if necessary with translation into Russian.
Recall that in the "democratic" Latvia there is a "democratic" law, on the basis of which any public event should be held exclusively in the Latvian language, even if its participants do not understand the Latvian language. Earlier, according to this law, the CCG fined the mayor of Riga, Neil Ushakov.