Eyewitnesses from the settlements liberated from the IG terrorists (grouping is prohibited in the Russian Federation), report on the use of scorched earth tactics by militants in the villages, reports
RIA News
.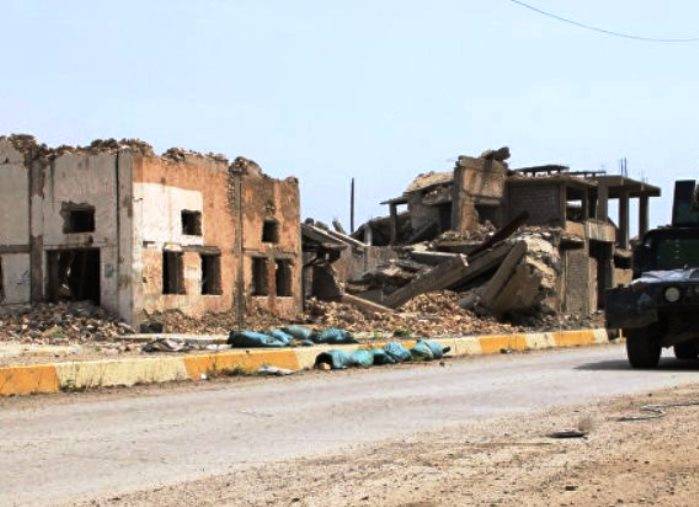 Before the war, our bakery produced tons of bread per day before 15; we supplied them with 36 settlements. When the Syrian army began to advance towards the village, the militants dismantled and removed all the equipment,
A baker from the village of Aran Ahmad Al Safar told reporters.
In neighboring villages, the militants also destroyed and destroyed all life-support objects.
The terrorists used the scorched-earth tactics - they destroyed and destroyed all the social infrastructure facilities in the hope that the civilian population would not risk coming here from refugee camps,
said the agronomist of the village of Osama Obeid.
One of the returned refugees, Hussein Ibrahim, noted that the bandits did not leave civilians a chance of survival and expressed the hope that the authorities of the SAR will help the village to be reborn.
We left Aran when the terrorists began to kill our fellow villagers, only in one day they killed 10 people, before 15 lived in the village peacefully thousands of people, and now no more than 1 200,
he said.
According to him, the authorities have already begun to assist residents in restoring peace. So, the first-aid post has started work, receiving patients from dozens of nearby settlements and a police station. "The work of the water well has been restored, the electricity supply comes from solar panels," said Ibrahim.
As journalists say in their reports, the residents of Aran believed the authorities, and dozens of families have already returned to their homes.