And Pakistan brings clarity to history with Peru and criticizes Chinese engines
An informed source in the Pakistani defense industry told Kanwa magazine that in 2009, the PRC delivered
tanks
MBT-2000 to Morocco and Myanmar. According to sources, these are the second and third operator MBT-2000 after Pakistan, where the tank received the designation Al-Khalid. According to a note published in the August issue of the magazine, the Chinese engine is not yet ready to replace the Ukrainian power plant, and Peru does not have enough money to buy Chinese tanks.
Sources refused to specify the exact number of tanks delivered to Morocco and Myanmar, but noted that a simplified version was installed without thermal imagers (of western or Chinese production) in order to save. Al-Khalid tanks of the Pakistani army are equipped with thermal imaging manufactured by the French company Thales. Morocco for the first time acquires Chinese-made tanks.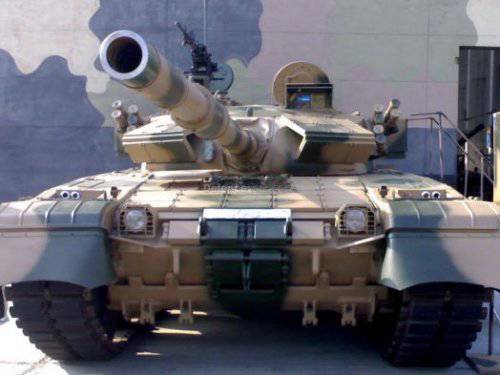 Pakistani sources also said that an export contract for the supply of MBT 2000 / Al-Khalid to Peru was concluded. According to them, "reports that Ukraine refused to supply 6TD-2 engines for this batch of tanks, which were distributed by some media, are not true. In accordance with the terms of our agreement, Pakistan has reserved the right to import a significant number of engines. This is the condition of the original contract and Ukraine must follow it. Exporting Al-Khalid tanks to Peru directly has nothing to do with Ukraine. Today, the main problem is the question of payment by Peru, and negotiations are underway on it. " Ukraine does not make any public statements on this issue.
The source admitted that the technological level and quality of Chinese-made tank engines still does not fully meet the requirements of the international market and, therefore, Al-Khalid tanks are equipped with Ukrainian engines.
He also spoke about the new, deeply modernized tank Al-Khalid II, the work on which in Pakistan are close to completion. Changes include the installation of an 6TD-3 engine or a German diesel engine with an 1500 power of l / s, improved ammunition, an integrated data exchange system, a fully automatic transmission. The semi-automatic transmission currently installed on Al-Khalid and laser optic-electronic suppression systems are produced using technologies transferred from Ukraine. "However, we do not plan to install ATGMs launched from the gun barrel on tanks, as we discovered during the exercise that the use of ATGM could affect the flight speed of other ammunition