The Ukrainian Embassy in Britain made a statement about the "unacceptability of anti-Ukrainian publication" in the major British media. We are talking about the article edition
Daily Mail
, in which the obvious things are called by their names: the peninsula of Crimea is described as Russian territory. It is noteworthy that the Ukrainian diplomatic mission spread a "protest note" on Twitter, and it remains unknown whether the real note was sent on behalf of the Ukrainian Foreign Ministry to the British Foreign Office.
In the Daily Mail, Russian status of the Crimean Peninsula is mentioned in the context of detecting bombs from the Second World War.
From the material:
In the south-west of Russia, in Sevastopol, a bomb was blown up during the Second World War.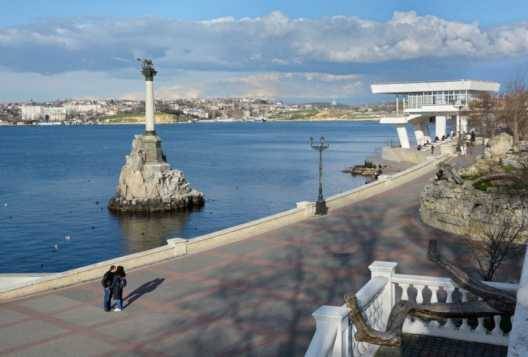 From the Ukrainian embassy statement:
Crimea is Ukraine. Despite the provocative material of the Daily Mail, this does not mean anything and will not help Putin to increase the number of his fans.
The Ukrainian embassy declared that such publications were considered unacceptable, and "reminded" that "the whole world supports sanctions against the Russian Federation" because of the Crimea. In fact, under "the whole world" in Kiev, they continue to understand a separate group of states, even within which not everyone approves of restrictive measures against the Russian Federation and not everyone is ready to applaud the Kiev regime.