Another terrorist act occurred today in Iraq. Information agencies report that a big force explosion took place in the town of Musaib. According to preliminary data, 20 people died, at least 25 received injuries of varying severity. Responsibility for the terrorist attack in Musaib took the terrorist group LIH (* banned in the Russian Federation).
The bomb was activated by a suicide bomber in Musaib at the time when there were hundreds of people in the marketplace. It was noted that due to the panic that had arisen, access to the scene of ambulances was impeded. The victims were taken to medical institutions in ordinary private cars, as well as in trucks of local merchants.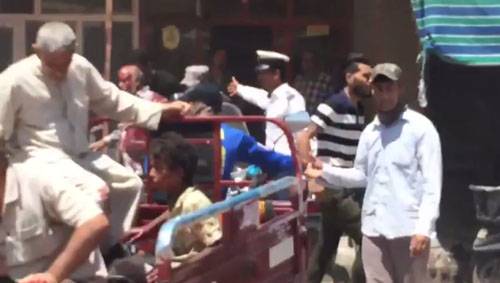 Information on the number of dead and wounded is being specified.
With the current state of affairs in Iraq, terrorist acts have become for this country in the most real bloody everyday life. At the same time, the so-called "coalition" cannot (or does not want) do anything with the rampant international terrorism.
Against this background, there are reports of increased use by ISIL militants (*) of unmanned aerial vehicles in Syria and Iraq.
The portal "TerrorMonitor" on Twitter reports that igilovtsy with the help of a drone carrying explosives on board, attacked the positions of Kurdish armed groups in the east of the Syrian province of Rakka. Militants are trying to prevent the coalition anti-Igilov forces from taking control of the Syrian-Iraqi border, through which ISIL (*) receives supplies from Iraqi territory.