The interview of Russian President Vladimir Putin to journalist Megin Kelly for the first release of the Sunday Night program on NBC News looked at the 6,1 of a million Americans. About this informed the portal Adweek, specializing in ratings. According to him, it was the highest rating of NBC since March, with the exception of sports programs.
The conversation with the Russian leader was able to overtake the dateline show, which traditionally occupies the top lines of the rating channel. Specializing in crime stories, the program was able to keep a million viewers off 4,9 screens.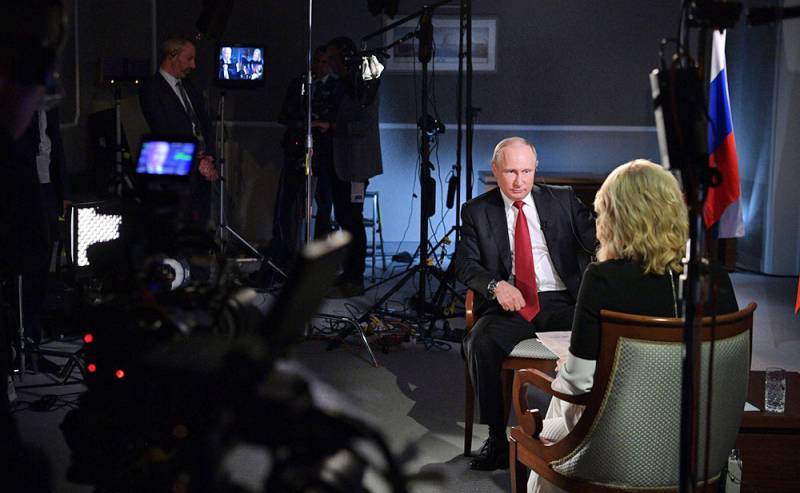 Kelly, who moderated the discussions of the St. Petersburg International Economic Forum, said that Putin treated her "warmly, very politely, was interested in her family, told her about his details."
Russian-speaking social network users left a lot of comments about this.
Cool man Putin!
- the user writes "VKontakte" Sergey Kalinin.
NBC's toughest journalist. Many politicians are afraid of her.
- notes Natalia Eliseeva.
This is not a drop in the sea. Just this interview was watched by the most intelligent, intelligent and intelligent people in the USA. Which subsequently will be able to explain its point of view to the gray majority. For most Americans, this is generally not interesting, for them the main thing in life is "sofa-series-show-brew-burger
- Vasily Malozemov gives his opinion.
As recalled
RIA News"
, President Putin gave Kelly an interview on Russian-American relations and, in particular, again denied the allegations against Russia regarding interference with US elections.