Russia and Belarus have prepared a plan for the formation of a single migration space, reports
Morning.ru
With reference to the Russian Foreign Minister Sergey Lavrov.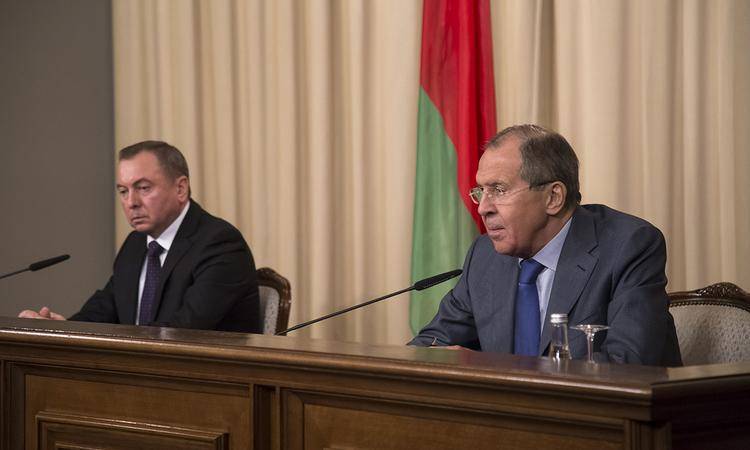 I can inform you that (...) an action plan has already been agreed and submitted for discussion by the Council of Ministers of the Union State to form a single migration space for the next three years. This plan reflects the main elements that allow to move towards the formation of a single visa space,
Lavrov said at a press conference following talks with his Belarusian counterpart Vladimir Makei.
According to the Russian minister, "the harmonization of an intergovernmental agreement is being completed, which is dedicated to the mutual recognition of visas and coordination of actions on other issues" related to the "entry of foreign citizens and stateless persons into the territory of the States parties to the Treaty on the Establishment of the Union State"
He stressed that "the so-called" border zones "between the Russian Federation and Belarus have nothing to do with restricting the movement of citizens of two countries, but only mean one thing: since there are no borders, foreigners who need a visa to enter Russia must somehow fix the fact of its intersection ". "I am convinced that this problem will be solved without any bureaucratic barriers," Lavrov added.
Professionals will find the opportunity to make such a decision was found. Now our border guards are taking appropriate steps, which, by and large, are inspired by similar measures that our Belarusian friends have already used for 3 years in order, while maintaining freedom of movement, yet to establish some kind of control over the movement of foreigners,
He stressed.
In turn, Makei said that Minsk does not intend to sever ties with Moscow.
We are not going anywhere away from Russia. We are well aware that our economies and our economic systems are closely intertwined. And we will never get away from the need to cooperate with each other,
said the head of the Foreign Ministry of Belarus.
At the same time, he noted that Minsk would like to have "safety pads" in the form of other countries and markets.
According to Lavrov, positive results are observed in economic cooperation between the two countries: "Belarus is Russia's first trading partner in the CIS space and the fourth trading partner among all countries of the world."