The company "Gaznanoteh" in conjunction with the Military Medical Academy. Kirov is exploring the possibility of creating a military medical module to equip the Ventocopter А1 aircraft, reports
Interfax
The message of the general director of company Dmitry Sichinava.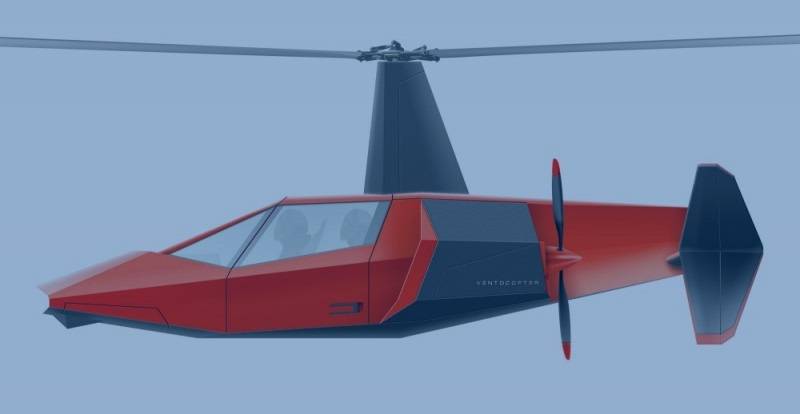 We are currently at the stage of concluding an agreement with the Academy on the scientific and methodological support for the creation of such a module,
said Sichinava.
According to him, Gaznanotech will, at its own expense, develop a military medical module and offer it to the experts of the Academy an objective expert assessment. "Naturally, we will proceed from the opinion of military medics," the general director added.
He explained that the Ventocopter A1 is a "rotary-wing aircraft with a rotor, which is set in motion by the oncoming air flow during forward movement due to the operation of the power plant, independent of the rotor system."
It is noted that "the apparatus is characterized by increased safety and low sensitivity to turbulence." The height range of its span is from one meter above the ground to six kilometers.
Ventocopter А1 is equipped with an engine running on AI-95 gasoline. Take-off weight - 800 kg, maximum flight speed - 180 km / h. On one tank without refueling, the device can fly about 600 km. It is relatively simple to operate, economical, takes off and sits down from unequipped and small platforms. It can transport cargoes and passengers, make recreational flights, be used during search and rescue operations, for monitoring the territory.