The subdivision of multiple launch rocket systems (RSZO) "Uragan", formed at the 201-th Russian base in Tajikistan, and a group of long-range bomber struck targets at the Dushanbe-Antiterror training exercise, reports
Interfax
message of the representative of the Central Military District Yaroslav Roshchupkina.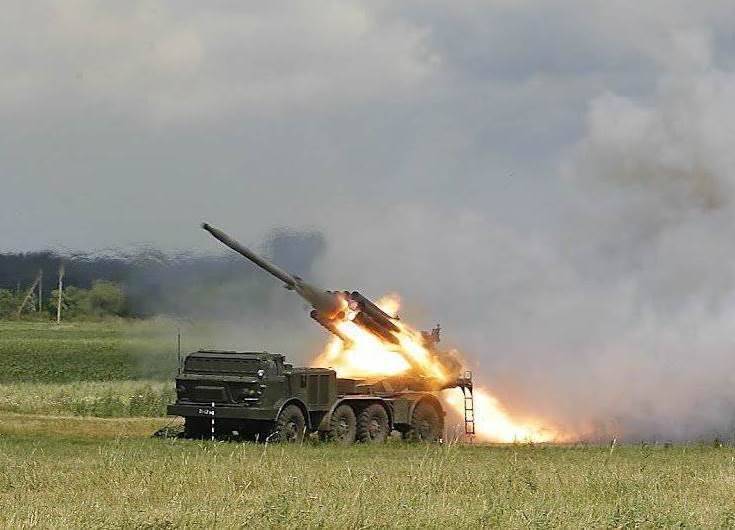 The newly formed rocket unit of the 201 military base, in the armament of which the Uragan MLRS, fulfilled the firing tasks for the first time at the Harb-Maidon site in 15 km from the Tajik-Afghan border at the Dushanbe-Antiterror exercises in Tajikistan. The MLRS battery hit the outgoing groups of illegal armed units 220-mm missiles, performing a full volley,
Roshchupkin told reporters.
According to him, "the crews of the Tu-22М3 long-range bombers, having taken off from the airfield in the Novosibirsk region, bombed the battle formations of conditional gangs." According to the plan of the exercises, "long-range bombers destroyed the main forces of the militants on the mountain serpentine," the representative of the Central Military District specified.
In addition, the 1 of June, for the first time outside the borders of Russia, conducted the Russian calculation of the Iskander-M OTRK. A ballistic missile destroyed a cluster of conditional fighters.
The Russian side sent about 2 thousand troops and more than 300 units of equipment, including 30 airplanes and helicopters, to the joint exercise "Dushanbe-Antiterror", which is coordinated by the CIS Anti-Terrorist Center.