According to Turkish
news
"
Anadolu Agency
"when shipped by western countries
weapons
to the north of Syria, part of the weapons is in the hands of Kurdish formations.
Thus, during the Turkish security forces's anti-terrorist operations in the southeastern provinces of Shirnak and Hakkari, the Turkish Armed Forces found weapons delivered by the PYD (PKK Syrian branch), allegedly to combat ISIS (a terrorist organization banned in the Russian Federation). In the Bilic district of Sirnak province, these were shells for 60-mm mortars and two
ATAS TAS
Swedish production. In another case, the American-made M-16 rifles.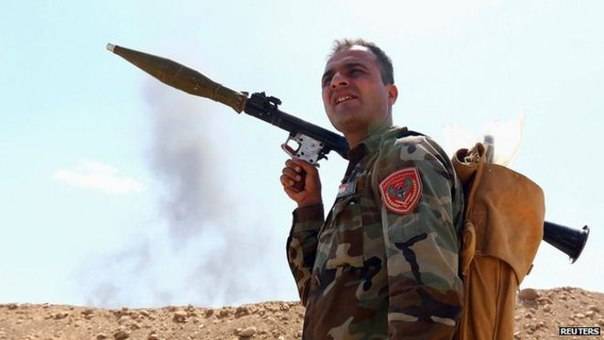 Western countries gave Turkey guarantees to stop attempts to use weapons supplied to Syria against Turkey. But it is a proven fact that the PYD transported weapons and ammunition for PKK from Syria to Turkey, much of which was transferred to the US Kurds. In particular, deliveries were made from the Iraqi region of Sinjar and the Syrian region of Karachok. Only in October 2015, they received about 50 tons of weapons from the Pentagon. As a result, thanks to Western participation, YPG has concentrated weapons sufficient to equip a small army.
As Syrian sources told the agency, 2 of December 2015 of the Russian military transport aircraft delivered 5 tons of ammunition to the PYD-controlled area of ​​Sheikh Maksoud in the north of Aleppo.