In Syria, as part of the Popular Self-Defense Forces (YPG), a special forces unit appeared, equipped with American weapons and equipment from the Ninja Arsenal, the French Bulletin reports
TTU
.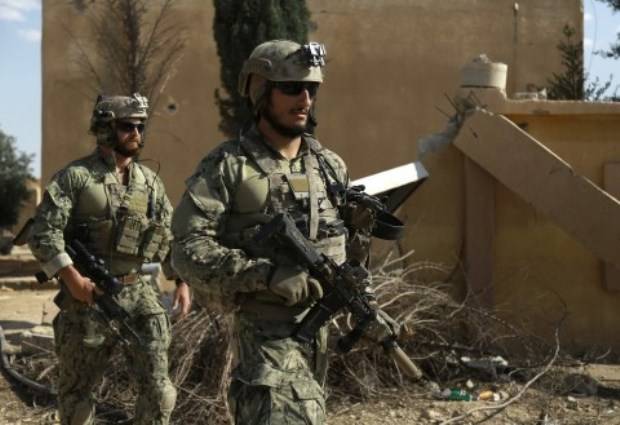 Fighters of the US Special Operations Forces in Syria, 2016 year
A special unit called YAT ("Yekineyen Anti-Terror"), it has several hundred people.
The first reports of Kurdish special forces appeared in March of this year, during the fighting for the city of Tabka. According to eyewitness accounts, "the YAT fighters wore the" digital "camouflage of American marines, lightweight Ops-Core helmets, and were equipped with personal protective equipment."
According to the information, the cost of equipment of one fighter is estimated at $ 8 thousand, "it allows you to keep in touch with each other and fight against the IG (grouping is prohibited in the Russian Federation) during night operations."
Thus, the equipment includes the latest-generation AN / PVS 7b night-vision goggles, as well as the modified M4 automatic rifle equipped with a plastic magazine, an EOTech collimator sight, an AN / PEQ-2 laser pointer and a Surefire flashlight, writes the publication.
Many analysts have expressed concern that the equipment of the American special forces could get into the Kurdish organization of the PKK, which will cause Turkey to respond, which will lead to an escalation of the conflict.