Speaking at the 17 Reporting and Election Congress of the Communist Party of the Russian Federation, party leader Gennady Zyuganov made a statement that drew special attention. According to Zyuganov, Western and pro-Western forces today are clearly paying increased attention to street protests to promote their interests. Gennady Zyuganov suggested that his fellow party members do not allow pro-Western forces and radicals to monopolize street protests, clearly referring to what Ukrainian Maidan eventually turned out to be.
Interfax
приводит
statement by the leader of the Communist Party:
The party's agenda is the activation of extra-parliamentary methods of struggle; we must fight more energetically on the street: in an organized, competent, professional manner. Communists are obliged to prevent the pro-Western forces from seizing mass protest, special attention should be paid to the party and the Komsomol youth; she showed readiness for active street performances. The "orange" oppositionists only use anti-corruption rhetoric to return the country to the evil times of Yeltsin and Gaidar.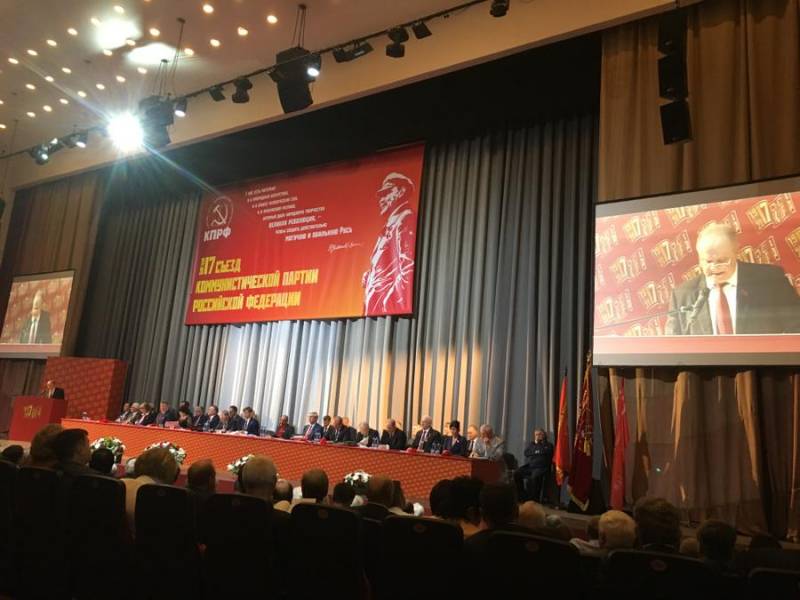 Zyuganov notes that over the past few years, the Communist Party of the Russian Federation has held more than fifty All-Russian actions, while criticizing the Kremlin for the fact that not all actions the government allows the Communist Party to hold. From the statement of the party leader:
Clamping us, the power opens the valve to the most destructive, fascist forces. We need to intensify the struggle for political freedom on the street, give fresh breath to various forms of protest. The themes of our slogans should be relevant and specific. It is necessary to "beat the nerve" of the public atmosphere.
In fact, this is a call for party members and sympathizers to prevent street victory of those forces, which are initially tasked with causing the greatest harm to the constitutional order of the Russian Federation.