Ships of the Black Sea
fleet
as part of the exercises in the Mediterranean Sea, they held a counter battle and worked out the organization of collective defense against air attack weapons, reports
Interfax
Post press service of the Black Sea Fleet.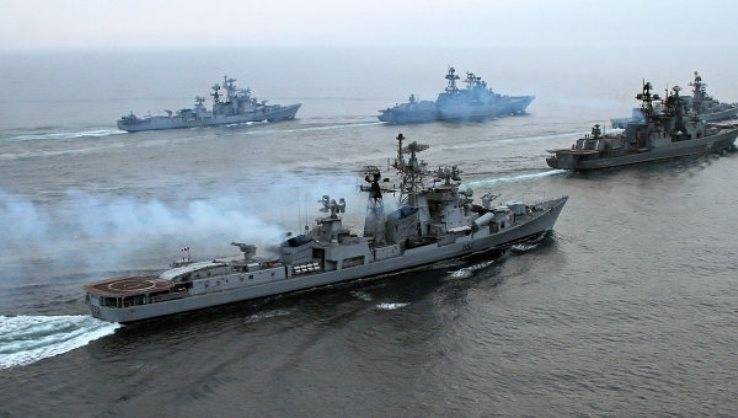 Five warships consisting of two groups held a sea battle and exercises for the radiation, chemical and biological protection of ships,
says release.
These tasks were worked out "after the first stages of the convoy operation, training for organizing collective defense against enemy air attack, anti-submarine and anti-sabotage defenses".
The press service added that in the Mediterranean Sea "the planned test of tactical exercises of the Black Sea Fleet surface ships division with the permanent naval forces in the far sea zone continues."
And in the Caspian Sea, an exercise was conducted to repel an attack by a terrorist group on a communications center of the flotilla.
According to the legend of the exercises, a terrorist group of ten fighters is conducting reconnaissance of approaches to the communications center of the flotilla in order to further capture and disable all existing communication lines,
told the press service of the Southern Military District.
It is reported that "the personnel of the duty subunit of the communications center and the anti-terror unit - the mouth-tactical group of the marines" were involved in repelling the training terrorist attack.
There were also worked out introductory medical services for a soldier who was wounded during mine clearance by an explosive device.