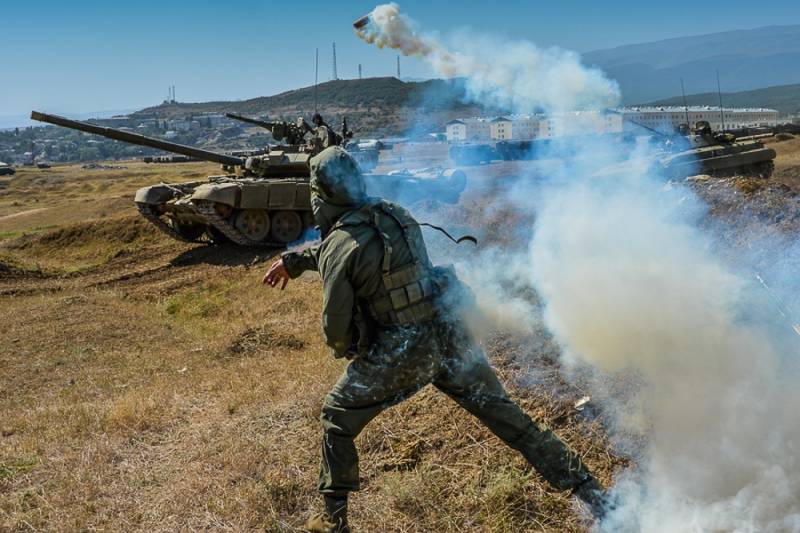 Foreign partners continue to play a double game. Under the guise of Russia's "aggressive foreign policy", the North Atlantic Alliance continues to demonstrate military force to Moscow.
In September of this year, the Union State of Russia and Belarus will hold joint "West-2017" maneuvers. Abroad, the upcoming event is discussed with enviable constancy and unreasonable hysteria. Only a lazy European politician or a so-called expert did not express concerns about "a possible capture of Belarus" and "Russia's demonstrative preparation for a war with the West."
In this context, it is worth paying tribute to the Belarusian and Russian politicians who react to already familiar aggressive statements as calmly as possible, over and over again reminding foreign partners of truism about the common defense space of the two countries and strategic partnership. The situation more and more resembles a kindergarten, in which the teacher tells Vanya not to call Petya a fool just because she really wants to.
Recall that the exercise "West-2017" are planned and are held every two years, alternately in Russia and Belarus. At the same time, offensive actions have never been worked out on such maneuvers. And never will be. Their main goal is to study issues of strategic deterrence. All sorts of "seizures of European countries" are the fruit of the Russophobic imagination of various figures who are trying to earn political dividends due to anti-Russian rhetoric. It's time to look in the mirror.
This month alone, the North Atlantic Alliance conducted about five military exercises near the Russian borders. The last of these were the joint maneuvers of the Baltic, Latvian, Lithuanian and Estonian Navy's 2017. Their goal is to test the provision of NATO allies arriving in the countries by sea. That is, we are talking about the "training" of the strategic transfer of troops. In case of defense, of course. After all, only for her, darling, increased the US military contingent in Poland and the Baltic States, expanded the maritime group in the Black Sea, the European missile defense system deployed. It is precisely worrying for its security that NATO reconvenes the summit of member countries (May 25, Brussels), where the next increase in military contingents of the alliance in Eastern Europe will be discussed.
Comical, isn't it? Permanent demonstration of military force against bi-annual exercises. And we have not mentioned this yet about the rise in European countries of defense spending, the constant modernization of military infrastructure for "American needs" and similar "protective measures". Blaming Russia for aggressiveness and in parallel destabilizing the military-political situation near its borders, the West once again shows the world its face, on which, unfortunately, the imperialist's smile froze.