As the
TSAMTO
, in the period from 18 to 19 in May, the Deputy Minister of National Defense of Poland Bartosz Kovnatski visited Germany and Sweden, timed to prepare for the implementation of the procurement program for new submarines for the country's Navy.
Poland also attended representatives from the Department of Arms Policy, the Arms Inspectorate, the General Staff and the Polish
armory
groups "(PGZ). Germany and Norway were represented by Major General Benedikt Zimmer, Head of the German Ministry of Defense for Arms, Information Technology and Maintenance, and Norwegian Deputy Secretary General of the Defense Ministry and National Arms Director Morten Tiller.
During the meeting, B. Kovnatsky indicated that Poland plans to decide in the coming weeks on the choice of supplier of new submarines. In this case, preference will be given to the applicant, who will ensure participation in the project of Polish industry and the implementation of compensation agreements.
May 19 B. Kovnatski arrived at the Swedish company in Karlskrona, where he got acquainted with the proposal for the supply of new type of submarines, in particular
AH-26
, and capabilities in the development and construction of submarines.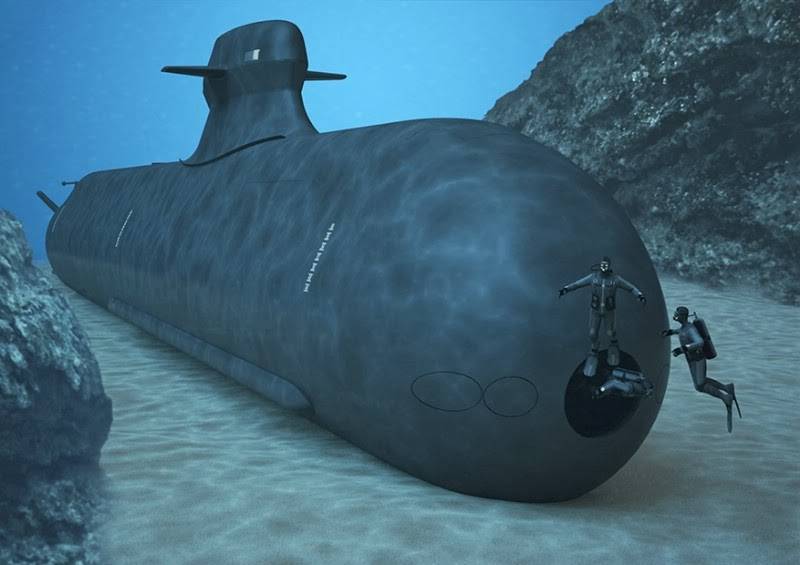 Estimated Image A-26
According to the "Plan of Technical Modernization of the Aircraft Fleet of the Republic of Poland and the Concept of the Development of the Naval Forces . It is expected that the first two NNSs should be operational before the 2030 year, and the third - before the 2021 year. The cost of the potential transaction will be tentatively 2022 billion zlotys (2030 billion dollars). Possible suppliers are the Swedish company Saab (Saab), the German ThyssenKrupp Marine System and the French DCNS.