The leader of the DPRK, which passed the next rocket launch on the eve of the week, rated "one hundred points out of one hundred possible". Recall that on the eve of the DPRK conducted a successful launch of a missile "Pukkykson-2", which is a "ground" modification of a ballistic missile for submarines. A rocket launched from a landfill in the province of Pyongan Namdo flew more than 500 km and fell into the Sea of ​​Japan - outside the Japanese maritime economic zone.
The first launch of the Pukkykson was held in February of this year.
Kim Jong-un, commenting on the successful launch of a ballistic missile, said that it was urgent to begin mass production of such missiles and equip the armed forces of the Democratic People's Republic of Korea with them.
It is known that "Pukkkson-2" when flying is able to gain altitude up to 560 km.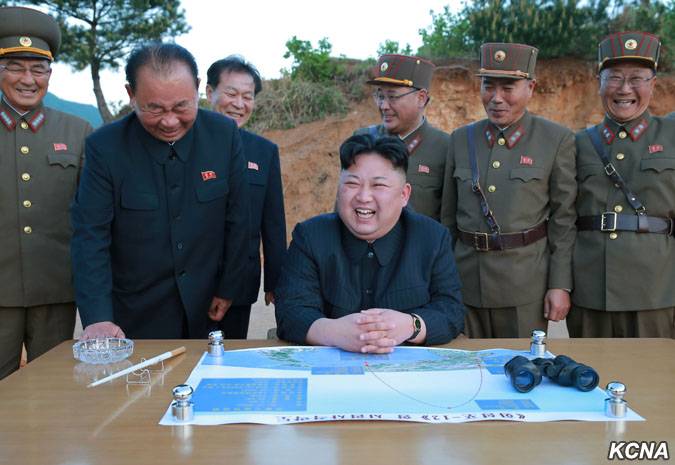 In the UN, in connection with the next launch of the ballistic missile Pyongyang, they agreed to hold an unscheduled meeting of the Security Council. This session will assess the actions of Pyongyang. Meanwhile, Pyongyang itself notes that they are forced to follow the path of armament due to the incessant rhetoric of threats emanating from Washington and Seoul.
Recall that in the Republic of Korea recently passed the US-South Korean exercises, at which the special forces worked out the possibility of crossing the border with North Korea and the seizure of strategically important objects.