Information Agency
IRNA
reports that the leading position on the results of the presidential elections in Iran is occupied by the current head of state, Hassan Rouhani. At the same time, the material stated an unprecedented case - in the last hours of voting, the influx of citizens to polling stations was such that the end time of the voting had to be shifted several times. As a result, the voting was completed only 6 hours after the officially completed time allotted for the process of expression of the will.
As a result, turnout exceeded 70%. And the bulk of the population voted in the last hours.
After counting 94% of ballots, the Central Election Commission of Iran reports that Hassan Rouhani is gaining approximately 55% of the vote. Under Iranian law, if one candidate gets more than 50% of the votes, then he becomes the new president of the Islamic Republic. If none of the candidates 50% barrier will not overcome, then the second round will take place - next week.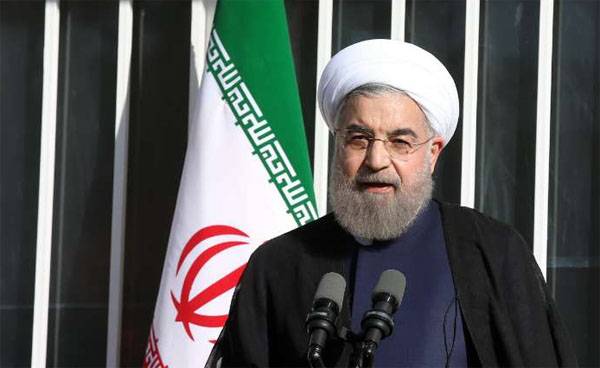 During the election, Hassan Rouhani was confronted by three more candidates: ex-Prosecutor General Ebrahim Raisi, former Minister of Culture Mostafa Aga Mirsalim and former Minister of Industry Mostafa Hashemi Taba. According to the latest data, candidate Ebrahim Raisi is in second place with 34% of votes.