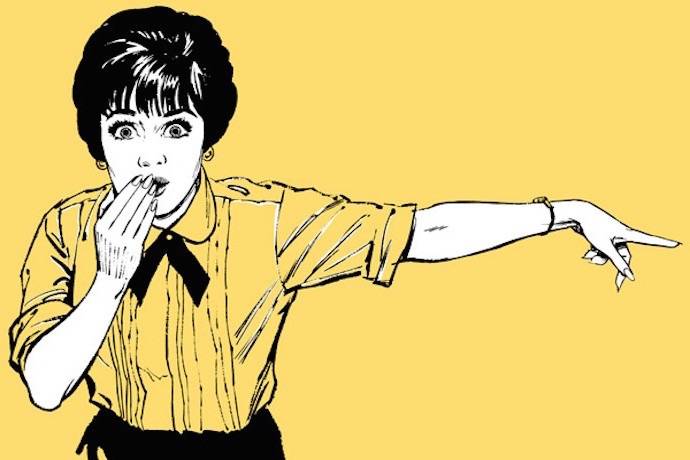 First about the good: if you read the headline, you ended up with the voice of Comrade Saakhov (and now you read his last name with the voice of Shurik), then with a sense of humor you are fine.
Generally, this
история
how it has become profitable lately in the West to sell fear to its citizens, constantly stirring it up with the presence of external enemies and threats. The events that have shaken the West in the past couple of years have clearly demonstrated that fear is the most political
weapon
. Often it serves as an excuse for the method of management, the rationale for the adoption of a political program, the conviction of whom to vote for, whom to fear, etc. In addition, the fear of citizens can easily grow into their willingness to submit to their leadership. That is why fear becomes such a convenient tool in politics, which requires blind following it.
As for the frankly paranoid behavior of Western politicians, who are increasingly looking for all their troubles, defeats and troubles on the side, then, from the point of view of psychology, the pathology has long been known. People have such a feature: with a low awareness, transfer their personal anxieties, causes of problems, and even their own negative qualities to someone or something far away. This is called a psychological projection. Projection is a way to disclaim responsibility. After all, how convenient it is to find or create the guilty enemy in all their troubles and imagine that it's all about him, then you don't have to do anything yourself! So it was with the presidential elections in the United States, and then they hurried to project backdated Brexit in the UK, according to the same scenario, criticized the results of the referendum in the Netherlands, heated the presidential elections in France by the same methods. In the same way in Germany, hiding behind the need to strengthen national security, they are now trying
project any information that is inconvenient for Angela Merkel or criticism of the Chancellor
.
Nothing, in fact, not justified paranoia of the West today is really striking in its scale. Vigilance is, of course, good and right, it is never superfluous. But forgive me, when your life turns into a calculation of how many Russian soldiers will be needed to take the capitals of European cities, and at the time when these same soldiers quietly and peacefully paint fences in rags in the Russian outback and mow shovels with grass, this is psychiatric. parts.
I recall the history of the Cold War, when paranoia brought to suicide a high-ranking US military: May 22, 1949, the US Secretary of Defense and the Minister of the Navy
fleet
James Vincent Forrestal jumped out of the window of the 16th floor of the naval hospital with a cry: "Russians are coming!"