The first upgraded long-range supersonic bomber Tu-22М3М will be presented in 2018 year, reported
Interfax
General Director of PJSC "Tupolev" Alexander Konyukhov.
According to the Tu-22М3М works are in the graph. Show car next year
- said A. Konyukhov.
According to official figures, Russia has more 100 missile carriers Tu-22М3. Up to 2020, about 30 aircraft will be upgraded to modify the Tu-22М3М, the Russian Defense Ministry said earlier.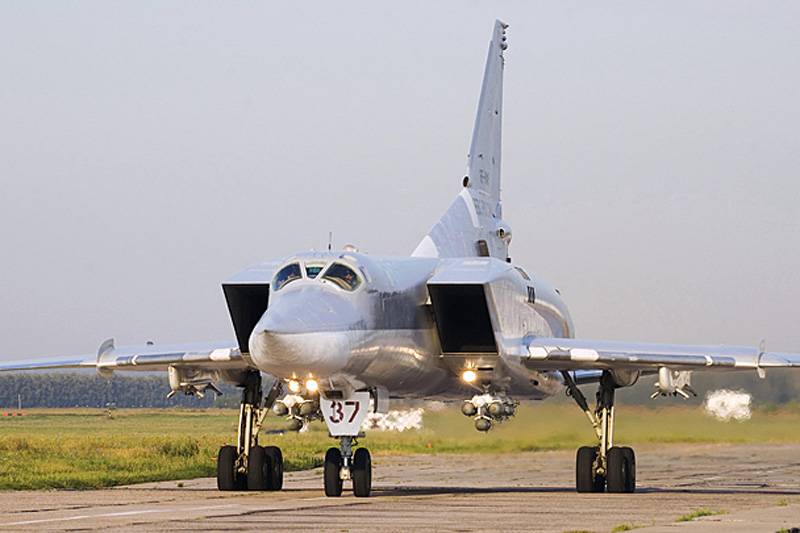 Long-range Tu-22М3 bombers are used by the Russian military during operations in Syria. Planes take off from the territory of the Russian Federation and deliver concentrated blows to terrorists in Syrian territory.
The long-range Tu-22М3 bombers have high effectiveness of weapons: they bomb accurately, strictly for specified purposes. Modernized navigation system. These planes reach a point of dropping from a great height using satellite navigation, taking into account all the factors that influence the flight of an unguided bomb.
- said former army commander-in-chief Army General Peter Deinekin.
Tu-22M3 - a long-range supersonic missile bomber. Designed to engage sea and ground targets at a distance of up to 2200 km from airbases based on guided missiles and
aviation
bombs. Tu-22M3 aircraft participated in hostilities in Afghanistan and, to a limited extent, in the counter-terrorist operation in the North Caucasus and in the operation to force Georgia to peace.