A commission sent by Kiev to the Donbass to check the 14 of the brigade of the Ukrainian Armed Forces revealed the facts of the sale by the command
weapons
local residents, told reporters the official representative of the People's Militia of the self-proclaimed LNR Andrei Marochko, reports
Lugansk Information Center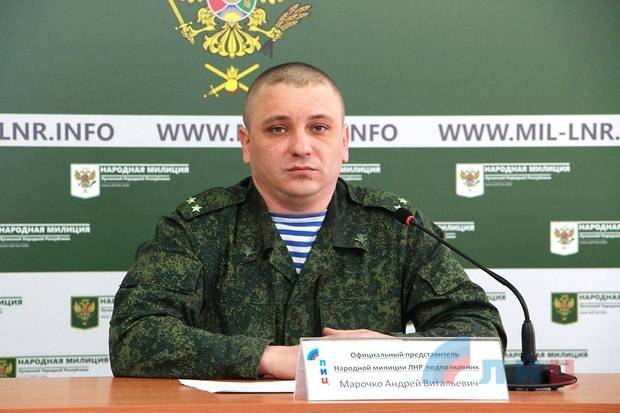 During the work of the commission working in the 14-th separate mechanized brigade from 13 in May, the facts were revealed that the commanders of weapons and ammunition units were sold to civilians
- he said -
The commander of this brigade is a war criminal Colonel Jacun, "famous for" the return of criminal orders for the use of heavy artillery and rocket systems on civilians and civilian infrastructure.

Earlier, Marochko reported that an inspection conducted in one of the APU brigades in the area of ​​the so-called "ATO" revealed a shortage of weapons, ammunition, five tons of diesel fuel and three Ural vehicles.
In addition, the lieutenant colonel stated that the servicemen of the Armed Forces of Ukraine in the zone of the so-called "ATO" continue to steal parts and assemblies from weapons and military equipment for their subsequent sale.
In addition, the representative of the People's Militia reported that the prosecutor's office of Ukraine opened a number of criminal cases against the commanders of the 54 brigade of the Supreme Court of Ukraine, including for the illegal removal of weapons from the so-called "ATO" zone and its subsequent sale.