The Syrian military command reports that the elite units of the government army are being transferred to the Golan Heights area, where the positions of militants of terrorist groups who have not joined the cease-fire regime are located on the border and near the border with Israel. The operation is planned to involve several special forces units of the 42 Brigade of the CAA.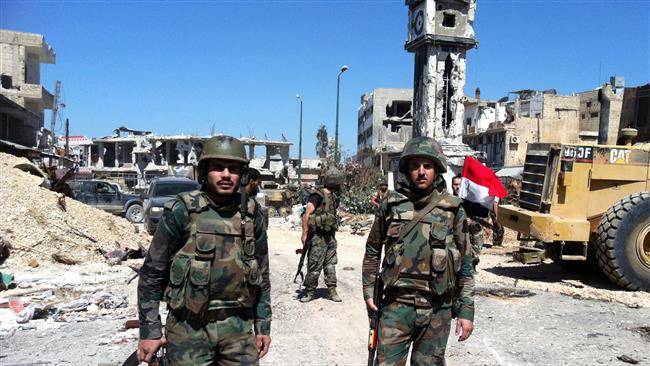 The transfer of personnel and military equipment is conducted in the area of ​​the settlement of Beit Djinn. He writes about it
AMN
. The report says that the military personnel of the 105-th brigade of the Republican Guard also takes part in the maneuvers.
The main task, which is set by the CAA command, is the liberation from the militants of the aforementioned Beit Jeanne city. In fact, at the moment it is the only al Qaeda militant (* banned in the Russian Federation) fully controlled by the city in the western part of the capital Damascus province.
The offensive is scheduled to begin in June. However, while information about the exact date of commencement of the operation, for obvious reasons, has not been disclosed.
Previously, several militant groups adjacent to the Golan Heights accepted the offer of Damascus and left the occupied settlements. However, the most odious militants representing forces affiliated with Al-Qaeda (*) are not going to leave their positions. That is why the Syrian command set about preparing the operation, to which Israeli intelligence is paying close attention, by the way, for some reason not particularly paying attention to the activity of Al Qaeda terrorists (*) near their borders.