Official Pyongyang issued a statement about the successful launch of a ballistic missile. We are talking about the launch, which was made the day before. If the news agencies of South Korea and the West claimed that the launch of "a rocket that has nothing to do with ballistic missiles" was launched, the DPRK reported the opposite.
The country's central television issued a report about the testing of the Hwasong-12 rocket, which flew over 787 km and gained altitude above
2 thousand km
. At least, such figures represent the North Korean media.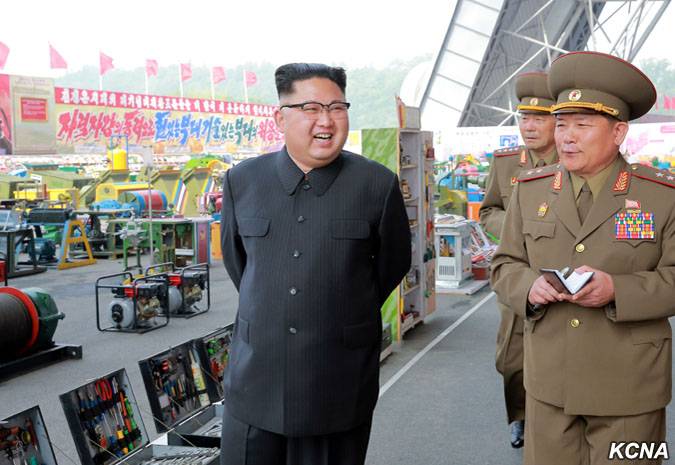 The material stated that the rocket was launched in such a way as not to jeopardize the security of the neighboring countries of the DPRK.
Hwasong-12 is capable of carrying a nuclear warhead. The launch of a ballistic missile was observed by the head of state Kim Jong-un.
It is reported that the rocket fell into the Sea of ​​Japan at a distance of about 750 km from the North Korean borders.
The Russian Defense Ministry says that the trajectory, although it was chosen in the direction of the territorial waters of the Russian Federation, is at a considerable distance from them. The missile warning systems escorted the ballistic missile for about 23 minutes of flight. A rocket fell about 500 km from the territory of the Russian Federation.