The Russian Ministry of Defense denied the message of some media about the battles in Syria between the government army and the opposition in the province of Hama; there were suppressed firing points of the terrorist group "Jabhat al-Nusra" (banned in the Russian Federation), reports
Interfax-AVN
By the end of the first day of the validity of the Memorandum on the creation of de-escalation zones, the situation by all the opposing parties is assessed as stable.
- Said on Saturday evening in the Ministry of Defense of Russia.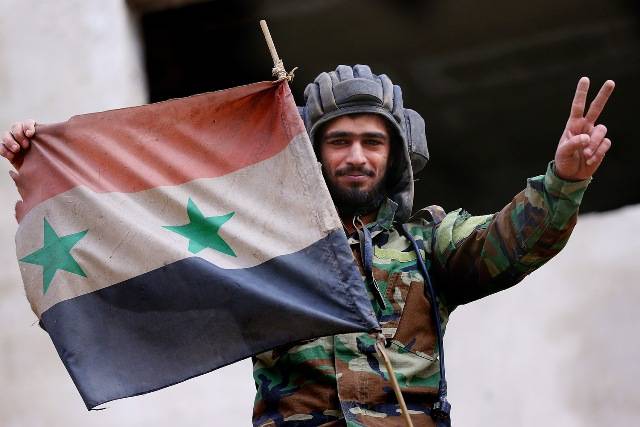 At the same time, on the night of May 6 in the province of Hama in the Zellakiyat area near 01: 00 Moscow time, Syrian government troops came under fire from small arms from a group of militants. Without returning fire, the Turkish side, through the Russian Conciliation Center, was promptly sent a request for the belonging of these militants to terrorist groups or the opposition. After receiving confirmation from the Turkish side of their affiliation with the Jabakht al-Nusra formation, the firing points of the terrorists were suppressed
- The Russian military reported.
As reported on the eve of the Chief of the Operational Directorate of the General Staff of the Russian Armed Forces, Colonel-General Sergei Rudskoy, the largest de-escalation zone is located in northern Syria, it includes the province of Idlib, part of Latakia, Aleppo and Hama. According to the Ministry of Defense of the Russian Federation, this territory is controlled by armed formations with a total of 14,5 thousand people.
Zones are also formed in the province of Homs (3 thousand militants), Eastern Gute and in southern Syria near the border with Jordan.
The actions of the aerospace forces of the Russian Federation in these areas of Syria have been stopped since 1 in May of this year.
Along the borders of de-escalation zones, it is planned to create security lanes, including checkpoints and observation points. They will be managed by the guarantor countries (Russia, Turkey and Iran).
"Jabhat al-Nusra" - banned in the Russian Federation