9 May 2017 for the first time, youth soldiers will be held at the Victory Parade. For the solemn march two parade calculations are being prepared for the participants of the "UNARMIA" GDP, each of whom is 120 people. The first will begin the movement of a column of young men, followed by a column of girls. The parade calculation of unarmeytsev will be headed by the Chief of the General Staff of the UNARMI, Olympic champion, lieutenant of the Russian Armed Forces Dmitry Trunenkov.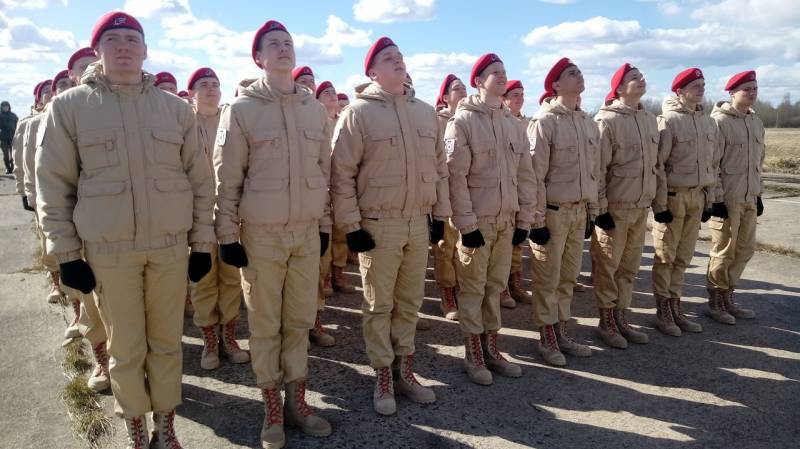 "Participation in the Victory Day parade is a great honor and responsibility for our entire movement," said Dmitry Trunenkov, chief of the General Staff of the All-Russian military-patriotic youth movement "UNARMIA," pavers of the main square of the country. This day should be remembered by him for life. It is a symbol of the continuity of the generation and
historical
relations of the young generation with those who won the greatest and most important victory in the history of our country. "
Unarmeytsy will be part of the parade calculations in all nine hero cities (Moscow, St. Petersburg (Leningrad), Volgograd (Stalingrad), Murmansk, Sevastopol, Kerch, Novorossiysk, Tula, Smolensk) and four cities where the headquarters of military districts of the Armed Forces Of the Russian Federation (St. Petersburg, Rostov-on-Don, Yekaterinburg, Khabarovsk). More than 900 youth members will take part in these events. In total, youth soldiers will march in parades in 28 cities of Russia and take part in 60 solemn processions across the country.
It is planned that more than 72 thousand participants of the All-Russian patriotic children's and youth movement "UNARMIA" will take part in the celebrations dedicated to the 8 anniversary of the Victory in the Great Patriotic War.
The initiative to recreate the All-Russian children and youth military-patriotic public movement "UNARMIA" belongs to the Ministry of Defense of the Russian Federation. The main task of the movement is to instil in young people a sense of patriotism, respect for history and love for their country.
Today, in all 85 regions of Russia, regional headquarters of the GNARMOD "UNARMIA" are open and more than 95 000 boys and girls of our country have already pronounced the oath of the youth soldier.