The marine minesweeper of the Black Sea Fleet "Kovrovets completed its tasks in the Mediterranean Sea and is currently returning to Sevastopol", reports
Interfax-AVN
press service of the Black Sea
fleet
.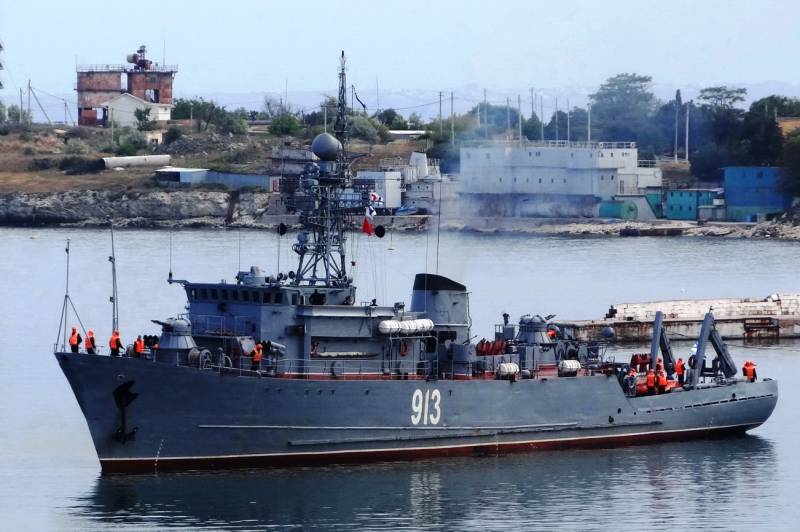 The sea minesweeper (MTSch) "Kovrovets" from the Crimean naval base of the Black Sea Fleet completed the tasks of a long voyage in the Mediterranean Sea and makes the transition to a place of permanent deployment in Sevastopol,
says release.
It is reported that "since December of last year, MSCh carried out tasks as part of the permanent operational compound of the Russian Navy in the Mediterranean, where it was replaced by the sea minesweeper Valentin Pikul based on a planned rotation of forces."
According to the press service, the arrival of MTShch "Kovrovets" in Sevastopol is scheduled on the eve of Victory Day.
According to Turkish Internet resources, in the past 24 hours the ship passed the Black Sea straits.