Venezuelan President Nicolas Maduro said that he was ready to fulfill certain requirements of the opposition. Recall that more than two months in the major cities of the country are protest actions, during which the opposition demands that Maduro resign "due to the inability to effectively manage the state." According to the President of Venezuela, he intends to convene a Constituent Assembly.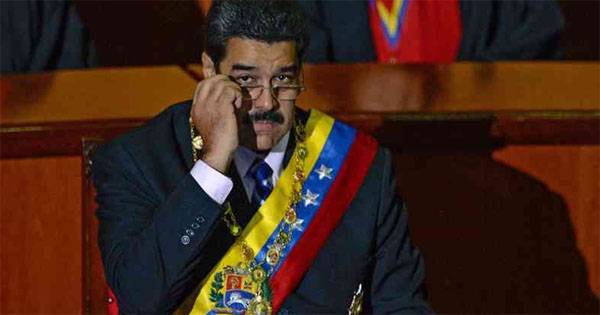 Nicolas Maduro notes that the convocation of the Constituent Assembly is held with the aim of reforming state institutions, the legal system until amending the Constitution to limit presidential powers. According to Maduro, the changes will allow to give more powers to the parliament, to increase in its composition the percentage of working people, and not the bureaucratic elites.
On the initiative of the president of Venezuela, the opposition leader of the country, Enrique Capriles, responded. According to Capriles, Maduro "is engaged in constitutional fraud in order to deceive the people." The same Capriles called the idea of ​​convening a Constituent Assembly "Maduro Madness." At the same time, the opposition leader himself demands that Maduro take measures to reform the state system of Venezuela, which according to the constitution, without convening a Constituent Assembly in the country is impossible.
Capriles quotes local media:
People, citizens, go out into the streets. You can not submit to such madness.
What is this "madness", Capriles did not bother to explain, only once again confirming the thesis that the observance of constitutional order is not included in the plans of the Venezuelan "dissenters".