Western media have reported that the US administration has decided to temporarily ease anti-Belarus sanctions. The point is that for a period of six months, the US Treasury actually allows Belarusian companies to operate in the US market. The decision was made at the level of the foreign assets control department at the US Treasury Department.
The document, to which Radio Liberty refers, states that the regime of easing sanctions against Belarusian business will be effective until October 30. During this time, Washington will appreciate the dynamics of the work of Belarusian companies in the US market. Although more attention will be paid to how Belarus is ready to move away from the Russian Federation, as a traditional ally of Minsk, and move closer to the West. This openly writes the site of the said radio station (
Ukrainian branch
).
We remind that earlier the sanctions against Belarus were partially lifted by the countries of the European Union.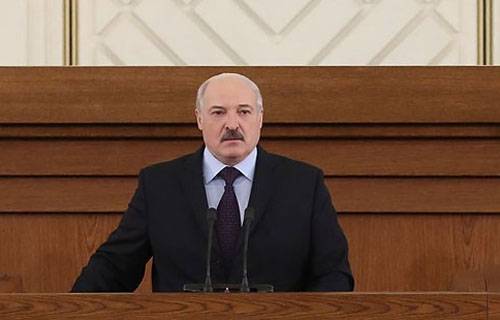 Meanwhile, Minsk is active in the credit market of the Eurasian space. Thus, Minsk received 1,1 billion dollars from the Eurasian Development Bank (the main office is located in Kazakhstan) for the economic change program. By the end of this year, Belarus will receive from the same bank another 900 million dollars. Credits are issued subject to increasing the efficiency of the state-owned enterprises of the Republic of Belarus with their access to sustainable economic growth.