The first deputy chief of the General Staff of the Russian Armed Forces, Colonel-General Sergei Rudskoy, reported on the results of the operation of the Russian Aerospace Force to support the Syrian government army today. According to Sergei Rudsky, Syrian troops continue to actively advance in the province of Ham. Over the past few days, terrorist groups have been dropped on 15 km from the city of Hama. We are talking about a large group of militants, consisting of various gangs of about 10 thousands.
He was informed by General Rudskoy about the damage in manpower and equipment that the militants had inflicted on the Syrian army and allies with the support of the Russian Aerospace Forces lately.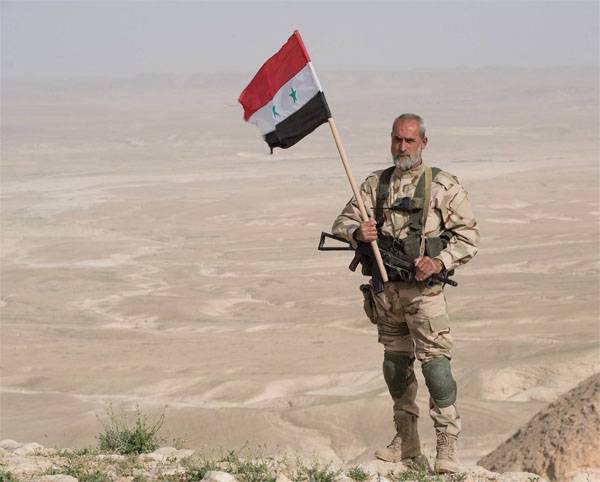 Sergey Rudskoy:
The losses of the militants were more than 6800 people killed and wounded. 68 armored vehicles were also destroyed, 22 "jihad-mobile" (for reference, jihad-mobiles are cars that are filled with explosives by militants and sent to commit suicide attacks). This year a large group of ISIL (* banned in the Russian Federation) north of Aleppo has been crushed. The offensive of the government forces in the northeast of this province is successfully developing. government forces freed 41 gangs from a populated area and reached areas southwest of the city of Manbij under the control of Kurdish self-defense units
.
At the same time, General Rudskoy actually did not confirm the statements made by representatives of the Russian Foreign Ministry that Russia had resumed the memorandum on ensuring flight safety in the airspace of Syria, previously concluded with the United States. According to Sergey Rudsky, hotline phones between military departments are working to prevent incidents in the air of the UAR.
Rudskoy:
We hope that in the future we will be able to resolve the contradictions and organize closer cooperation (with the United States).
The memorandum was suspended after a US missile attack on Shairat airbase.