According to "
Messenger of Mordovia
", In Syria on equipment
tanks
the government's army recorded complexes of optical-electronic counteraction (CEP) of the 3rd generation "Sarab-3" ("Mirage-3"), the so-called "Birdhouses".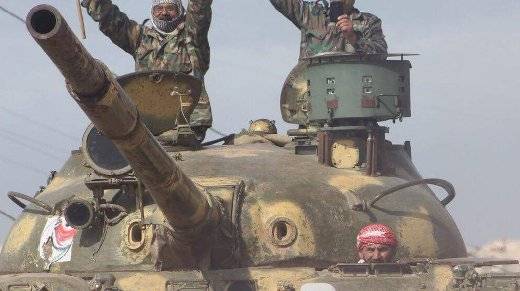 COEP appeared on the armored vehicles of the Arab Republic at the end of 2015 of the year. They are used to counter the targeting of guided anti-tank missiles, in particular TOW-2. The combat conditions of operation of the Mirage stimulated their continuous improvement. Around the end of 2016, a second version of the anti-missile system was created. Its characteristic difference is an increased set of "windows" that have the ability to increase the amount of interference.
"Sarab-3" outwardly corresponds to the previous generation. Presumably, the stuffing underwent refinement, which increased the reliability and power of interfering radiation. Currently, "Sarab-3" is undergoing field tests.