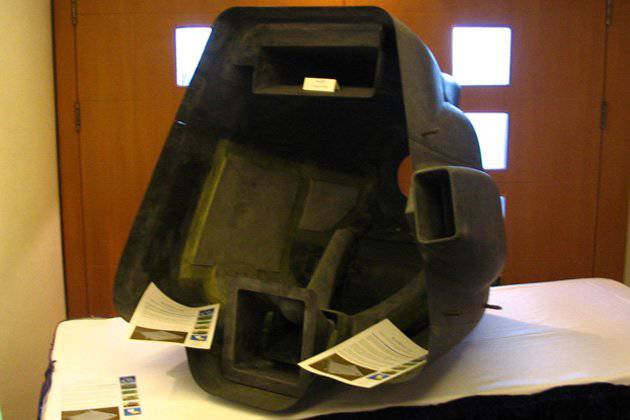 The Israeli company Kanfit presented a hybrid metal composite material currently underway at the Singapore Air Show, which significantly reduces the weight of military components.
Shachar Fine, director of business development for the company, said that for the production of material, which is approximately 20% lighter than traditional materials used in the manufacture of aircraft parts, a hybrid structure is used that combines a metal frame with a composite filler.
"This technology is universal and can be applied to any aircraft," explains Fain. "Our solution provides far superior structures."
For the production of products, the company uses polyester resin injection molding technology (resin transfer molding, RTM). The result is a monolithic structure.
The company's products include: guided bombs, UAV engine covers, RTM antennas, satellite dishes, heat trap shops and much more. The company occupies a particularly strong position in the production of heat trap stores and, in their words, this system did not have a single failure due to the lack of seams, welding or assembly.
Representatives of the company report that thanks to this material, "exceptionally" light products, less sensitive to temperature, less visible on the radar and able to "withstand the most extreme weather conditions during the flight," are obtained.
The company's customers are Boeing, Elbit and AgustaWestland, and Kanfit acts as a second or third party under contracts with other manufacturers (for example, parts from this material are used in F-16 of Singapore).