The President of the Republic of Belarus, Alexander Lukashenko, commented on numerous publications in the Russian media about the fact that he "changed the vector." In particular, we are talking about publications in which it was stated that Lukashenko decided to change his foreign policy in favor of Western countries and to the detriment of relations with the Russian Federation.
During the meeting with the governor of the Nizhny Novgorod region Valery Shantsev in Minsk, Lukashenko spoke about this kind of publications as follows:
Do not pay attention if someone says that we have turned somewhere, turned to the West or somewhere else. We perfectly understand our place: no one needs us in the West (...) but how "people like me" in the West ... nothing has changed since that time.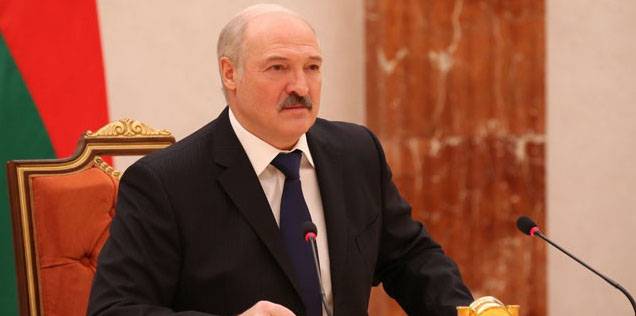 According to Lukashenka, the media "throw a spoonful of tar into a barrel of honey" of relations between the two countries. From the statement of the Belarusian president (quote
BelTA
):
Various kinds of fabrications are beginning to appear in the media, who has deceived anyone there, that we are again asking Russia for something on our knees, and so on. We have never knelt before anyone. You know this well, we have known each a dozen years. I would like to say to individual writers and those who speak on television screens that in Belarusian products, from 30% to 90% components, raw materials and materials from Russia. When the Union State was formed, it was decided not to break established national economic ties. Belarus was left to finish industrial production, as it was in the Soviet Union, so the economies of the two states remained interconnected.
Recall that a "gas" dispute between Minsk and Moscow was recently resolved, with the result that Belarus paid off its debt to Gazprom. At least it was officially announced.