According to the blog
dambiev.livejournal.com
, 19 April 2017, the first diesel-electric submarine S 41 project 209 / 1400Mod, intended for the naval forces of Egypt, arrived in the port of Alexandria. It was built at the shipbuilding enterprise Howaldtswerke-Deutsche Werft (HDW), which is part of the German association ThyssenKrupp Marine Systems (TKMS).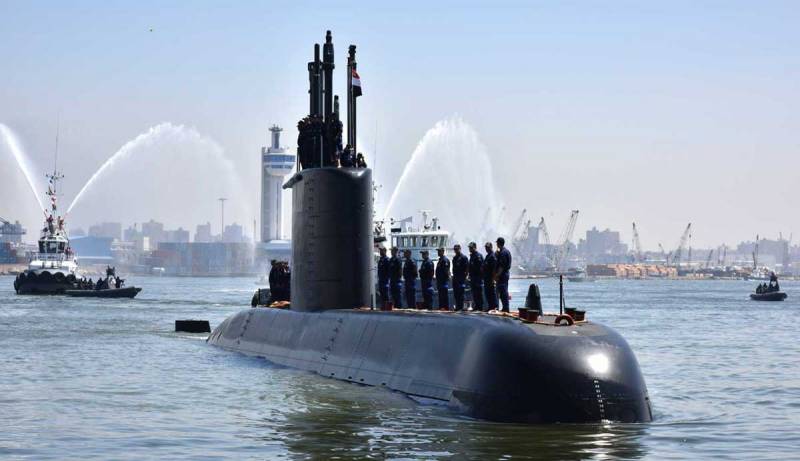 This delivery was made in accordance with the construction contract for Egypt of two submarines of the 209 / 1400Mod project, signed in the 2011 year. Financing is carried out on account of loan guarantees issued by the German government for 700 million euros. In 2014, a new agreement was signed on the construction of two more submarines of this type. The construction of all four boats is HDW at the shipyard in Kiel. It is possible that the Egyptian series will be continued with the construction of two or even four submarines. Since 1970, the 64 submarines of the 209 project family have been built. The transfer of the second submarine to Egypt is scheduled for the end of 2017.
Egyptian submarines project 209 / 1400Mod equipped with a traditional diesel-electric power plant. The main armament is ordered by the German company Atlas Elektronik 533-mm torpedoes DM2A4 / SeaHake mod 4 and American anti-ship missiles Boeing UGM-84 Harpoon Block II.