The American president ordered a kind of "inventory" of the American nuclear potential. The corresponding document was received by US Secretary of Defense James Mattis, who in turn ordered to begin an assessment of the state of the United States nuclear forces. It should be noted that the last time such an assessment was conducted in 2010 year.
to Reuters
leads the statement of the head of the Pentagon press service Dana White:
This will be completed by the end of the year, then the final report will be presented to the president on his personal instructions.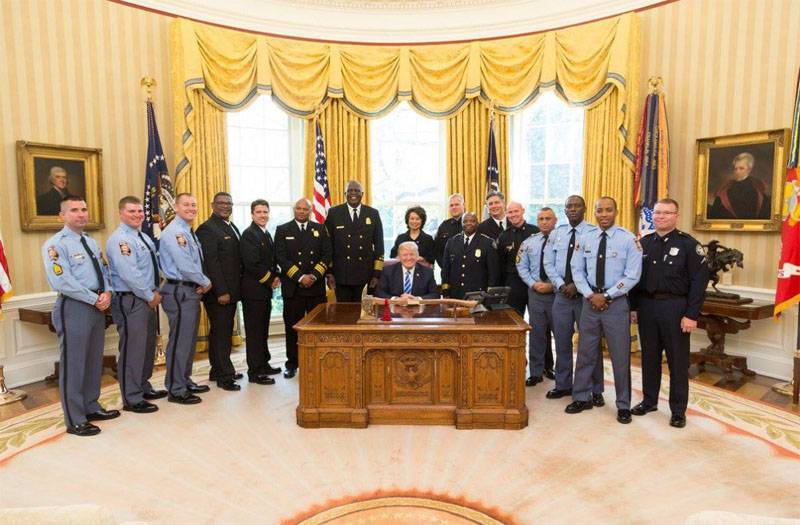 The head of the Pentagon said that the assessment of the state of US nuclear forces is given in connection with the need to understand how "the United States is provided with protection against external threats." One of the threats in this case is once again called the DPRK, and it is added that Pyongyang "is about to conduct regular nuclear tests."
Most recently, American and South Korean sources said that tests at the Pungi Rea test site will take place on April 15. Now announced another date - 25 April. North Korean diplomats said the DPRK's nuclear testing was an internal DPRK affair, and the country would defend its sovereignty by all available means, conducting tests when it deems necessary.
The day before, the DPRK head Kim Jong-un strongly condemned the US missile attack on Syria and expressed support for Bashar Assad and the Syrian people in resisting the terrorist threat. According to the DPRK national television, under the terrorist threat, Kim Jong-un understands the activities of the United States in different regions of the world.