The command of the national armed forces of Latvia reported that "Russian military surface ships and submarines have been discovered near the sea borders of the republic. From the message of the Latvian military command (translation
TASS
) published in
Twitter
:
In the Latvian exclusive economic zone in 5,5, nautical miles from the territorial waters, naval forces identified two Kilo-class submarines of the Russian Armed Forces. And in the 20 nautical miles, a Russian SS-750 submarine support ship was spotted.
It is reported that the "incident" occurred on Sunday 16 April.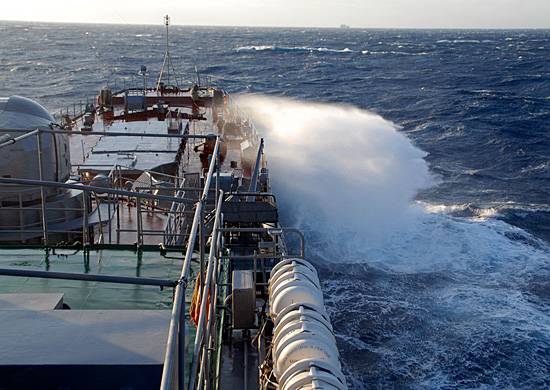 At the same time, the Latvian statistics of "approximations" of aircraft and ships of the RF Armed Forces "to the borders of Latvia" for the last three years are published. "Approximations" statistics are impressive - 729 times. Apparently, the Latvian command of national armed forces cannot understand simple facts: the Baltic Sea does not belong to Latvia alone and the movement of Russian ships and aircraft in international waters and international airspace is not a violation of the law, including the legislation of Latvia itself.
One gets the impression that the Latvian military command, presenting information in the manner indicated above, is once again trying to develop the theme of "preparing Russian aggression" in order to achieve the deployment of an even more impressive NATO contingent on its territory. Pizzerias will certainly remain in the black, but sewage will have to be "modernized" - too much pressure, as the local authorities said.