Anti-Russian hysteria in the United States in the near future is unlikely to decline, although it is irrational in nature, said columnist for the German newspaper Sueddeutsche Zeitung, Johannes Kun.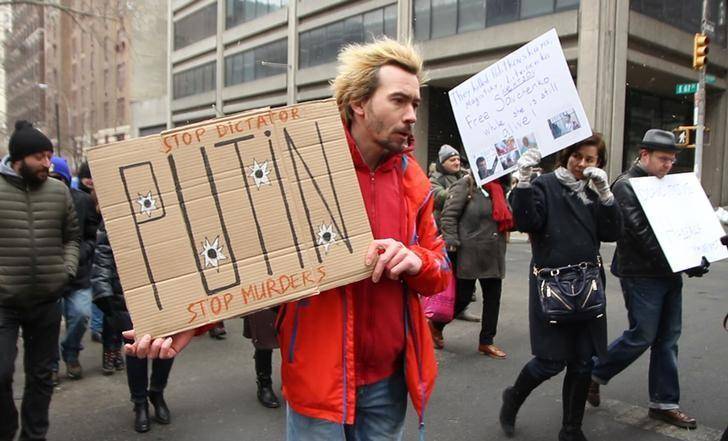 "Opponents of Donald Trump are confident that the" double agent "has become the head of the White House, and foreign secret services determine the policy of the new administration. Americans who adhere to such convictions call Trump a traitor and demand that the Justice Department put him in jail, "the article cites.
RIA News
.
According to the author, "such paranoia is characteristic primarily of representatives of the US Democratic Party, whose candidate was defeated in the last election." At the same time, he stresses that "speculation on the subject of Trump's ties with the Kremlin is based solely on conjecture and premonition."
The observer cites as an example the recent report of the US intelligence community on "Moscow's interference in the presidential election." From his point of view, the document "used weak argumentation, and the constant references to the Russian media cast doubt on the professionalism" of the American intelligence services.
"There is no compelling evidence that the Kremlin is behind the hacker attacks on the servers of the US Democratic Party. (...) The obsession with Russia is largely connected with the stereotypes of the times of the Cold War, which marked the thinking of the Americans, "Kuhn writes.
According to him, many are accustomed to consider Moscow as a "comic book supervillain" and there is no reason to hope that the situation will change soon.