Today, during the tactical exercises of the 106 division of the Airborne Forces, for the first time on the newest armored vehicle - BMD-4M and BTR-MDM "Shell" - they forced a water barrier along the way, reports
press office
Ministry of Defense of the Russian Federation.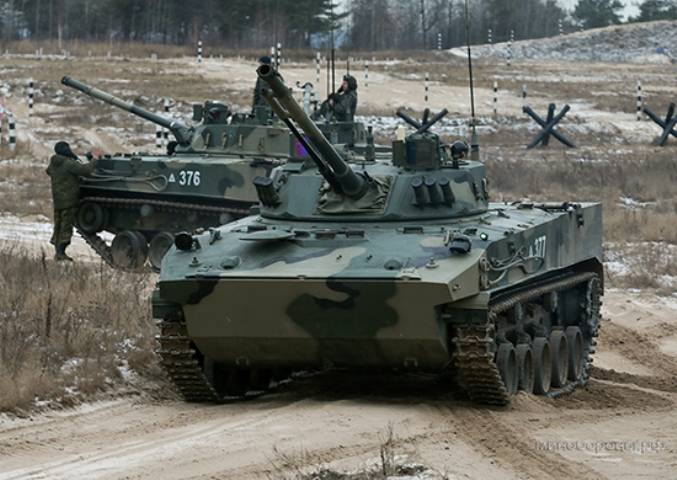 Having successfully overcome the Oka, the servicemen of the Tula airborne unit seized and expanded the bridgehead on the opposite bank of the river, using the capabilities of the latest combat equipment. In the future, an armored group of more than 40 BMD-4M and BRT-MDM Rakushka combat vehicles will make an 100-kilometer raid on a profitable milestone, where they will start preparing maneuverable defense,
says release.
It is reported that "at the same time, the advanced landing forces, reinforced by artillery units at the Nona", promptly made a march to the area of ​​the main task to cover the actions of the armored group during the planned counterattack.
A feature of this exercise with the use of the BMD-4М battalion kit was the use of technology in the extremely difficult period of spring thaw.
Practical actions of the battalion are carried out as part of a control check for the winter period of training.
Tomorrow, the final stage of the exercise will be held at the Dubrovichi training ground, where a counterattack will be worked out with combat shooting.