The Pentagon placed an order with Orbital ATK for new MK419 Mod 1 fuses for 127-mm high-explosive fragmentation projectiles Mk187, reports
MIC
with a link to the resource navyrecognition.com.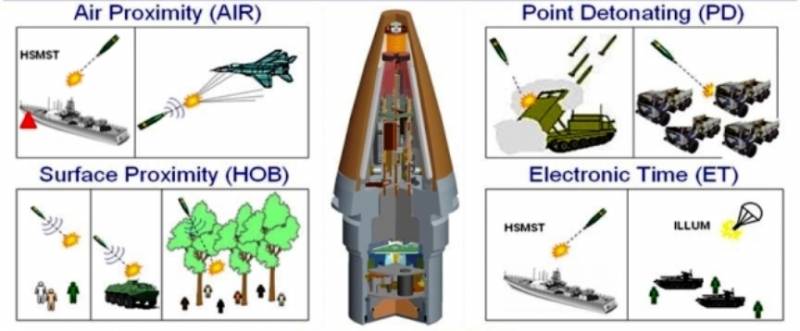 MK419 Mod 1 Fuse Usage Pattern
It is reported that the MK419 Multi-Function Fuze (MFF) fuse was developed in 2002, and its advanced version MK2014 Mod 419 was introduced in 1.
"Both the old and the new versions of the fuse can operate in five different modes:
- non-contact for shooting at air targets (projectile explodes at a certain distance from the air target);
- non-contact for firing at ground and surface targets (a projectile explodes at a certain height above the surface of water or land);
- remote (projectile explodes after a certain time after the start of the flight);
- shock;
- automatic non-contact (factory setting) ",
- stated in the material.
In the automatic mode, it is possible to shoot both at air and surface / ground targets without additional installations.
MK419 Mod 1 is a simplified and yet more functional version of the model MK419.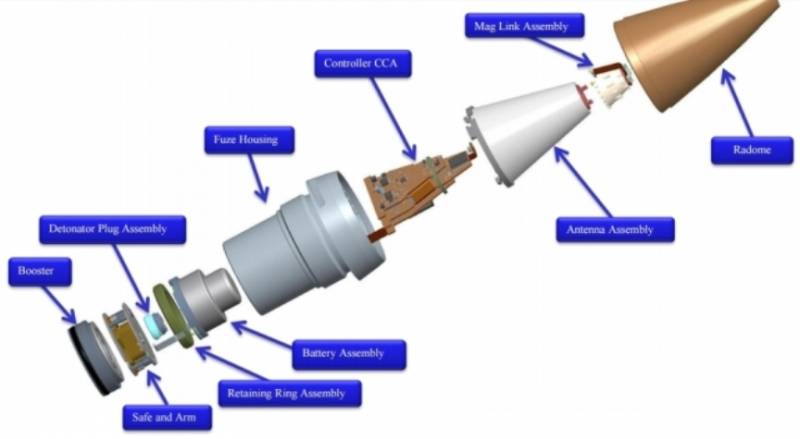 Schematic representation of the fuse MK419 Mod 1
According to the resource, "the new modification consists of 31 details, whereas the basic version of the fuse was assembled from 37 elements." The fuse has become easier to use and use, as well as cheaper to manufacture due to the simplified design.
The transaction value was $ 20,8 million. The number of ordered fuses is not called.