In the summer, the command of the Russian Navy intends to transfer the world's largest nuclear submarine "Dmitry Donskoy" to St. Petersburg to participate in the International Navy Salon. This news aroused environmentalists from Norway, since the submarine should pass by Scandinavia, the channel
RT
.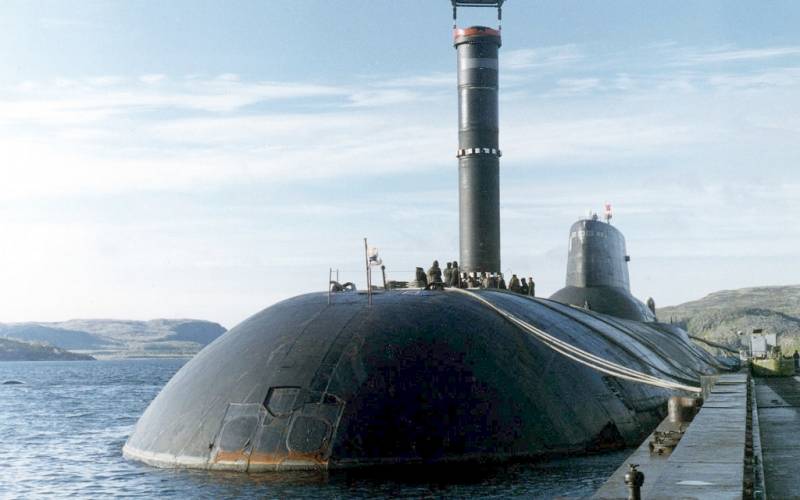 The Environmental Association of Norway has criticized Russian plans and assured that it will take action as soon as possible. In particular, environmentalists are going to send a note to the government of Norway, Sweden and Denmark, demanding that the submarine be banned from making this maneuver.
"We are concerned about this voyage. Despite the fact that many nuclear submarines pass along the coast of Norway, this is a special case. The degree of risk depends on several factors, information about which is not currently available. For example, we are interested in the technical condition of the submarine; whether reactors will be involved during sailing, whether ships will accompany a submarine that can help in case of engine failure, whether nuclear
weapon
.
In order to get answers to these questions, we strongly recommend the governments of countries located along the route of the submarine (among them Norway, Sweden and Denmark) to contact the government of the Russian Federation, "the organization's press service said.
The governments of these countries assured that they will necessarily respond to the appeal of environmentalists as soon as they receive it.
Comment of Doctor of Technical Sciences from Moscow Power University Alexander Bukharov:
Everyone understands that the probability of any accident is negligible. Moreover, it does not plan to transport nuclear weapons. Nuclear submarines are an environmentally friendly mode of transport, therefore the assertions about environmental pollution have no basis. There is obvious political overtones. Now in the Scandinavian countries they use every opportunity to demonstrate their negative attitude towards Russia. They cannot forbid a boat to pass on neutral waters, but they can make a noise in the media.