In the event of a new US strike on Syria, the Russian military uses all available means to protect their facilities in Syria, reports
Interfax
Statement by the Head of the Committee on Defense and Security of the Federation Council, Viktor Ozerov.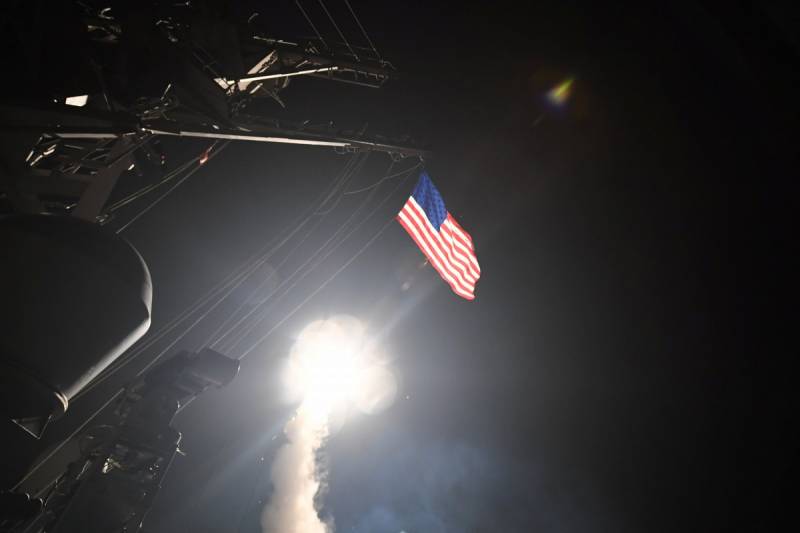 Russia reserves the right to ensure security
aviation
base and logistics point in Tartus, no matter where threats originate: from land, from air or from the sea,
said Ozerov, commenting on the recent statement by White House spokesman Shawn Spicer about the possibility of new strikes by the US on Syria in the event of a repeated chemical attack.
He noted that "the reliability of the security system of Russian military facilities is guaranteed by the C-300 and C-400 complexes, which are located on Russian bases."
In turn, the first deputy head of the international committee of the Federation Council, Vladimir Dzhabarov, said that Russia would not use its weapons against American missiles to prevent them from falling into Syrian territory.
No, we will not do that
- answered Jabarov to the question of whether the Russian VKS can support the Syrian armed forces in case of a second strike by the United States.
We can not be drawn into armed confrontation, it threatens a large-scale war,
added on.
At the same time, Jabarov urged the White House to "drop ambitions and not indulge in emotions in the Syrian issue." "Especially you should not indulge in the emotions of the daughter of the President of the United States," - he said.
Earlier, the Sunday Times reported that the reaction of Trump's daughter Ivanka to reports of a chemical attack in Idlib influenced the president's decision to launch a missile attack on Syria.