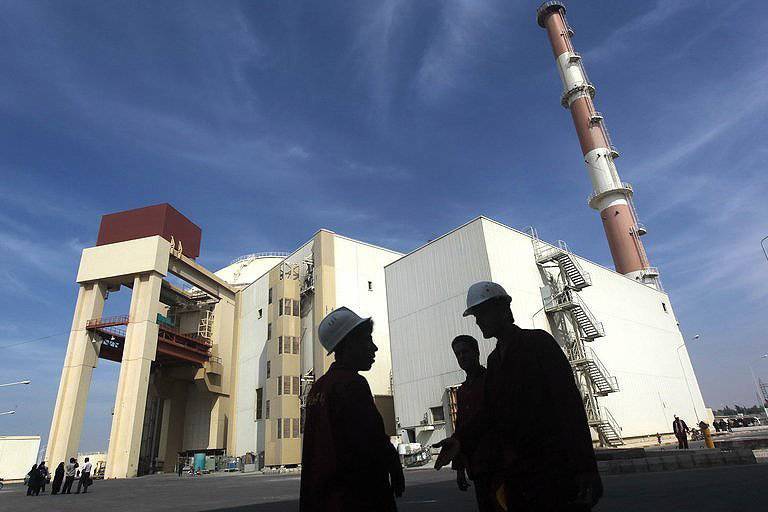 Ali Bagheri, deputy secretary of the Supreme Council for National Security of Iran, said that tomorrow in Iran TVEL, the nuclear fuel of its own production, will be loaded into the Tehran reactor for the first time.
Bagheri said that since Western countries did not help Iran, then uranium enrichment of up to twenty percent was started to supply fuel to the research reactor in Tehran, with the goal of making TVELs. And now, the fuel elements manufactured by Iranian scientists - in the presence of the President of the Islamic Republic of Iran - will be loaded into a research reactor in Tehran tomorrow.
Recall that the head of Iran, Mahmoud Ahmadinejad, earlier promised to make a statement about the country's nuclear successes. The Iranian president said that in the coming days, the world would witness Iran's announcement of major achievements in the nuclear field.
At present, at least eight and a half thousand centrifuges for enriching nuclear fuel are located in the central part of Iran. Uranium enrichment, we recall, is today at the center of international disputes over the Iranian nuclear program. In February of the year before last, Iran declared that it had managed to enrich uranium to twenty percent. Tehran stressed that this enrichment was made with the aim of making medicines for cancer patients.
However, in the West they suspect that Iran actually needs enriched uranium to make nuclear
weapons
. After all, for reactors at nuclear power plants, it is enough to enrich uranium to 3,5%. But for the manufacture of a nuclear bomb you need almost one hundred percent pure uranium.
Because of its nuclear program, Iran is believed to be close to a military conflict with Israel. The fact that Iran should be stopped by force was started up in the world community following the publication of the IAEA report, according to which Tehran continues to create an atomic bomb. After that, Israeli media reported that Benjamin Netanyahu, the country's prime minister, was pushing the idea of ​​a preemptive strike against Iran's nuclear facilities in parliament. Earlier, France threatened to strike Iran's territory, unless Iran abandoned its nuclear development.
Iranian officials and military leaders, responding to such statements, made a promise: not only Israel, but also its allies would answer for any attempt to attack the country's territory. In particular, the Chief of the General Staff of the Armed Forces of Iran said: "They will regret their mistake, and we will severely punish them. In the event of an attack by the Zionist regime, the blow will be inflicted on the United States. "