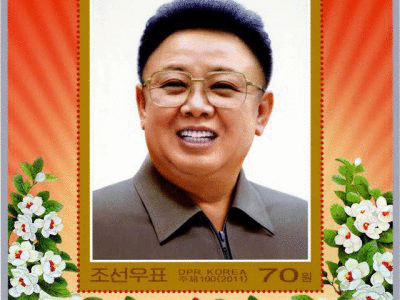 According to the "TsTAK" agency, Kim Jong Il was posthumously awarded the title of Generalissimo of the DPRK.
The decree on awarding the title was signed by representatives of the Central Committee and the Central Election Commission of the Workers' Party of Korea, the State Defense Committee and the Presidium of the DPRK Supreme People's Assembly yesterday, 14, February.
According to ITAR-TASS, the Decree states that Kim Jong Il took measures to strengthen the Korean People's Army, created by Generalissimo Kim Il Sung. Kim Jong Il "adequately ensured the defense of a socialist country and made an immortal contribution to the strengthening of universal peace and stability."
According to the decree, Kim Jong Il turned North Korea into a powerful military power. In addition, he won the opposition to the United States of America and imperialism. Thus, Kim Jong Il "demonstrated the immortal services to the country and the revolution."
In December 2011, after the demise of Kim Jong-il, the Democratic People's Republic of Korea was headed by Kim Jong-un, the youngest son of the late leader of the DPRK and the new supreme commander of the Korean Peoples Army.
Tomorrow, 16, February, the DPRK will celebrate the seventieth anniversary of Kim Jong Il - "The Day of the Shining Star."