The President of the Republic of Belarus spoke on the issue of the Union State of Belarus and Russia. According to Lukashenko, "Russia is not yet ready to create a full-fledged Union State." With such a statement, Lukashenko spoke on the air of a TV channel that broadcasts to the CIS countries, Mir. From the transcript posted on the official
Online
President of the Republic of Belarus:
The Treaty on the Construction of the Union State (...) But we have withdrawn from it. And we had to hold a referendum and create a general law - a common Constitution of our future Union State. But at one time we did not do this, we took and popped up individual issues and began to solve them. (...) We are not ready for this today. And not so much Belarusians, as the Russians, the Russian leadership.
At the same time, the head of the Republic of Belarus noted that Minsk and Moscow had significantly advanced in the issues of free movement of citizens and labor in two countries. But on the whole, on economic integration, there are more unsolved problems than solved ones.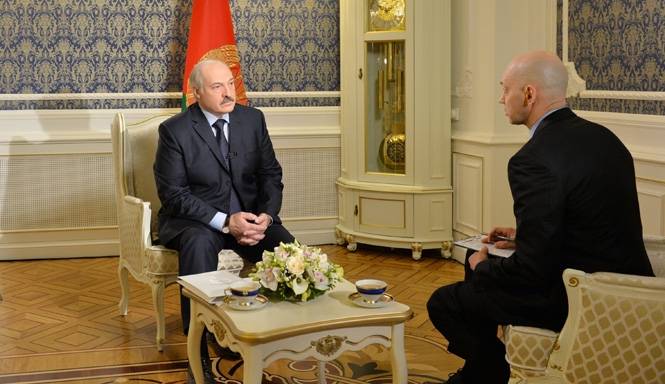 Not without the mention of Alexander Lukashenko's "sick" topic for him - Russian energy carriers and tariffs. According to him, in the Union State there are no equal conditions - for example, tariffs. From the statement of the Belarusian president:
Well, you must agree, what are the equal conditions here, if we get natural gas five times more expensive than Russia? And the general market, how to compete there? So we have to reduce the cost price in order to keep the corresponding price, and to pay people less wages, and to carry out other measures, and it is difficult to modernize, because the profit decreases.
According to Lukashenko, Moscow and Minsk need to move towards each other, solve problems together, and not diverge in different directions. At the same time, according to Lukashenko, joint work should be carried out in all areas, including anti-terrorism. With these words, the President of the Republic of Belarus expressed condolences to the families and friends of those killed in the explosion in the St. Petersburg metro.