The head of the ministry of defense of Britain, Michael Fallon, made a statement on the subject of today's massive strike with US cruise missiles at an airfield in the province of Homs. According to Fallon, "the strike was carefully planned in such a way as to exclude the presence of victims and injured among the Russians." At the same time, Fallon noted that he supports the American "proportional response according to the forces of Assad."
At the same time, the Minister of Defense of Britain, speaking as a kind of remote press secretary of the Pentagon, announced that in launching a missile attack on the Syrian military base in Homs, "there is no need to perceive the beginning of a new American military operation." In other words, Fallon wants to say that the American missile strike is "isolated", moreover, it was carried out as part of an ongoing US military operation in Syria?
Meanwhile, the US missile attack on Syria was commented by Foreign Minister Sergey Lavrov. The head of Russian diplomacy compared rocket attacks on Syrian territory to the beginning of the US invasion of Iraq in 2003.
RIA News
cites the statement of the Russian Foreign Minister:
It recalls the situation of the year 2003, when the United States, Great Britain and some of its allies invaded Iraq, without the consent of the Security Council, in the flagrant violation of international law.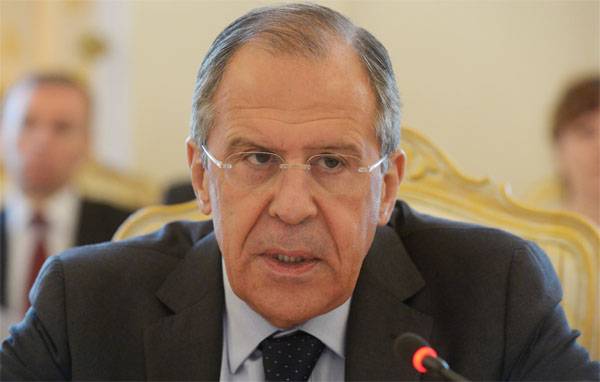 Today it is generally difficult to recall when the United States and its allies for the last time in the international arena acted in full accordance with international law.
Sergei Lavrov:
If you wonder who benefits from what happened, it is beneficial only to those who want to undermine the Geneva, Astana process and want to create the necessary evidence, pretexts, reasons for moving from a political settlement to a regime change by force
According to the Russian foreign minister, the US attack on Syria is an act of aggression under a false pretext.