According to "
Messenger of Mordovia
", 5 on April, during the rehearsal of the Victory Parade in Alabino, the modernized T-72B3 tank with additional protection was presented to the public.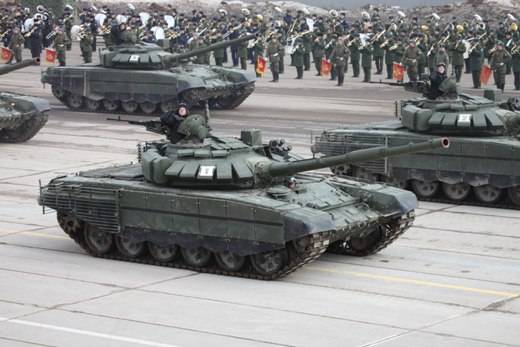 There are two major improved modifications of the T-72B3. The first option, the so-called "biathlon" or T-72B3М, is distinguished by the presence of additional protection (lattice anti-cumulative screens, DZ "Relikt"), the Sosna-U all-day sight, the updated 2А46М-5-01 gun, which is also used, which is more than a problem, which also has a more than 100-template, more than 100; (92 hp instead of 2), modern communications.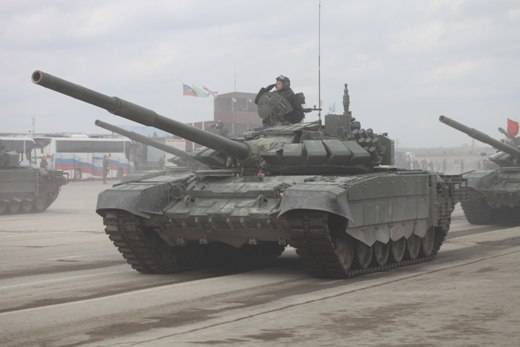 A more simplified modification does not have, unlike the "biathlon" version of the panoramic sight, the "Relict" dynamic protection. They are easily distinguished from the classic T-72B3 by the presence of side screens. The first contract for the supply of the Ministry of Defense of the Russian Federation of this modification
tanks
was concluded in 2015. It provides for a major overhaul with the modernization of 154 T-72B-type vehicles, bringing the T-72BZ to type with additional protection during 2015 - 2017. According to available information, the shipment of the contracted equipment began at the end of 2016. In March, tanks of this model
were seen
when they were received by the 8 Army of the Southern Military District.