The administration of the President of Ukraine publishes a message stating that Maria Gaidar is now becoming a "freelance advisor" to Poroshenko. The corresponding decree was signed on March 28 and published on the website of the Ukrainian president. Speech on the decree №83 / 2017:
To appoint Gaidar, Maria Egorovna as advisor to the president of Ukraine (out of state).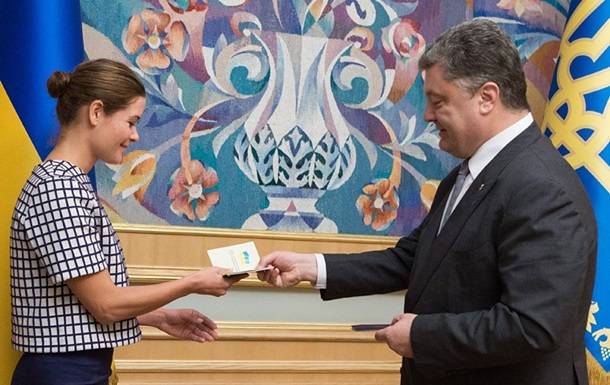 We will remind that earlier Maria Gaidar received the Ukrainian citizenship and was employed in the Odessa regional administration. With great enthusiasm, the governor of the Odessa region, Mikhail Saakashvili, informed about this in due time, who soon lost his post as governor and became an ardent critic of the current president. And Gaidar actually turned into an unemployed with a Ukrainian passport.
According to some information, a request was sent to the President of Ukraine for the state employment of such a "valuable frame" as Ms. Gaidar. If everything was really so, then Poroshenko decided to approve the "Fifty-Fifty" request - he took the advisers, but Gaidar was not included in the staff of the state apparatus of Ukraine. This once again suggests that people who have betrayed their own homeland, in most cases, remain outcasts abroad. The authorities have no particular interest in Gaidar, but they also cannot afford to leave her completely "unattended". Hence the new "post" without a post.