According to the Internet portal
flotprom.ru
, the lead tanker-tanker of the new project MARS (Military Afloat Reach and Sustainability), intended for the Royal Navy, arrived in Britain.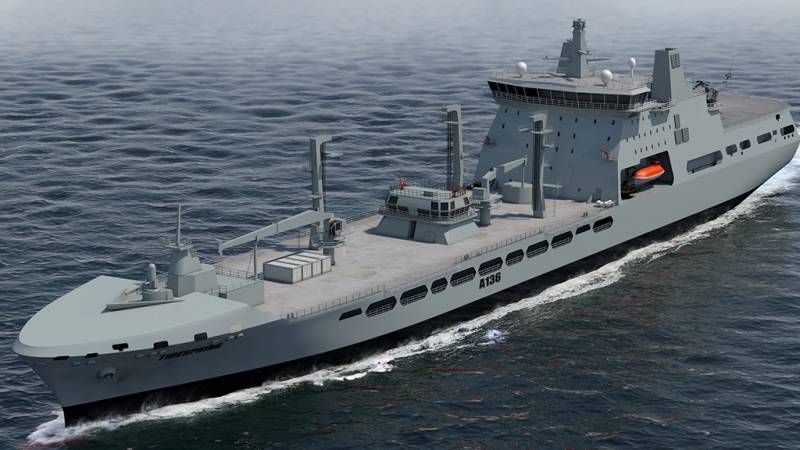 The contract worth 707 million for the supply of 4 tankers of this type was concluded with the South Korean company Daewoo Shipbuilding and Marine Engineering in March 2012. They are built at the shipyard in Okpo by the project of the ship AEGIR of the British company BMT Defense Services. Equipping the tanker with additional equipment, communications equipment and means of self-defense is carried out already in Britain.
The lead ship Tidespring was launched in July 2014. It was originally expected to be handed over in October 2015, the delivery of the remaining three representatives of the project - until April 2017. The presence of technical problems and the protracted certification have significantly shifted the deadlines for the implementation of the program. The Tidespring will be handed over to the British military only at the end of the 2017 of the year.
MARS tankers are designed for logistics
fleet
supplying fuel, food, spare parts and fresh water to warships at sea. The length of the new tanker will be 200 meters, width - 28 meters, displacement - about 39000 tons. The vessel will be able to transport up to 19000 cubic meters of fuel and 1300 cubic meters of fresh water. The tanker's flight deck allows you to receive heavy CH-47 Chinook helicopters. The minimum service life of new vessels will be 25 years.