Holding "Shvabe" (part of the state corporation "Rostec") and the All-Russian Research Institute for Civil Defense and Emergencies of the Emergencies Ministry of Russia signed a protocol on conducting pilot tests of a prototype of a ship laser complex in the Arkhangelsk region, reports
Interfax-AVN
message of the press service of the holding "Shvabe".
As part of this document, in April 2017, the ice platforms of the region will be studied, the location for the experiment will be selected and the list of vessels that will take part in it will be determined.
- noted in the holding.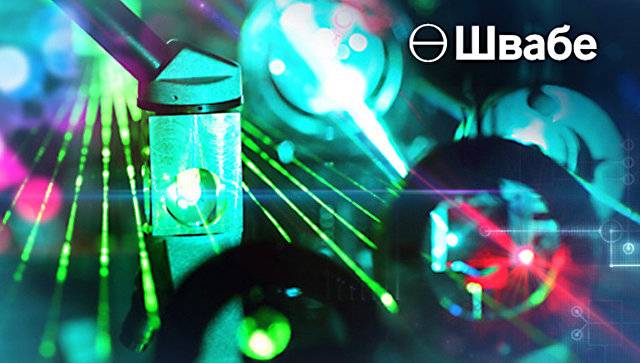 The shipborne laser installation was developed by the specialists of the Shvabe enterprise - the National Center for Laser Systems and Astrophysics Systems within the framework of the federal target program "Development of civilian marine technology" for 2009 - 2016 years.
The press service also reported that the holding equipment has a capacity of 200 kW and is capable of cutting ice to a thickness of one meter or more. Citing the words of Shvabe's Director General Alexei Patrikeev, the press service added that this laser complex will guide any ships through ice fields regardless of their power and will allow creating a full-fledged year-round transport infrastructure in the subarctic and arctic regions of Russia to reduce the ice load on engineering structures operating on the continental shelf.
Pilot tests of our laser facility are scheduled in the Arkhangelsk region at the end of 2017,
- said A. Patrikeev.
The installation consists of a fiber laser, fiber optic cable, installation of guidance and focusing of the laser beam and the power supply system. In the course of operation, the ship's laser will determine the stress concentration lines in the ice cover, focus laser radiation on them, and carry out the thermal effect necessary to break the ice.